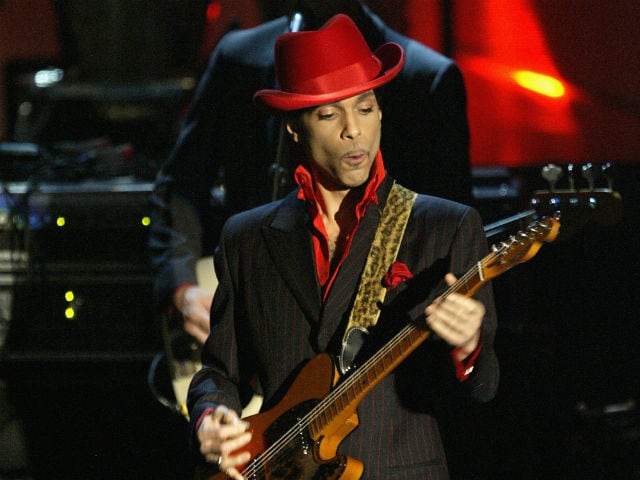 HIGHLIGHTS
Prince died in April this year from drug overdose
Charlene dated Prince for two years from 1989
In 2003, she sued him for alleged psychological abuse
Singer Prince's ex Charlene Friend claims his half-brother once told her the legend lived on a "cocaine diet."
Charlene insists that she never witnessed the late singer, who died in April from an overdose of narcotic fentanyl, taking drugs. But the star's half-brother Duane Nelson, who himself died in 2013, had told her that the Purple Rain performer used to take illegal substances, according to a report in People magazine. She said Nelson once told her, "We call it the cocaine diet."
"It was shocking to me to hear that. He hid it so carefully. I never saw him take even an aspirin. He seemed so health-conscious, always taking vitamins like echinacea and goldenseal."
The 44-year-old interior designer, who dated Prince for two years after meeting him in 1989, also claimed the star went up to five days without sleep but when he did get some, he covered the windows in aluminium foil to make sure the room was pitch black and turned the heat up to 80 degrees.
"He would sometimes stay up for five days at a time without sleep, food or even water, going nonstop back and forth to the studio."
"I had to sneak in catnaps to keep from passing out from exhaustion. The first time that happened, I asked him, 'How do you do this?' He would be shaking all through the night."
"The first time that happened, I asked him if he was having a nightmare and he said, 'No. I was dreaming music.' Even in his sleep, the music just poured out of him."
Charlene also admitted she heard it was speculated amongst mutual friends that Prince was "taking pills to come down" from the high he got from performing.
"Nothing could match the highs he got from his shows. Coming down afterwards made him feel empty. Perhaps drugs filled that void."
In 2003, she sued Prince for emotional distress and defamation, claiming she was psychologically abused during their relationship.
But Prince won the case after his legal term proved he was the victim of a "spiteful lawsuit".
(Except for the headline, this story has not been edited by NDTV staff and is published from a syndicated feed.)
["source-ndtv"]