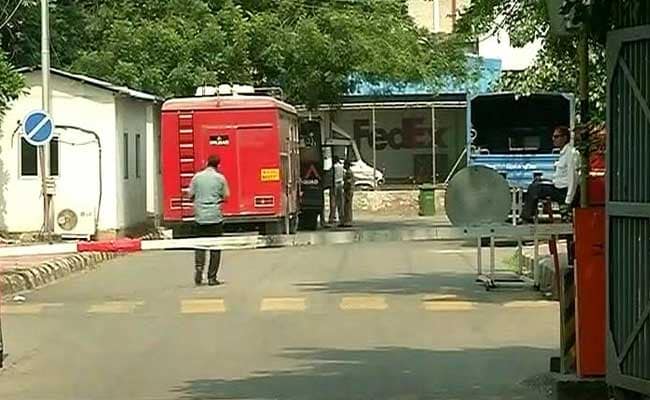 The Radioactive Leak at Delhi's IGI Airport: What Really Happened
A radioactive leak was reported in the Terminal 3 (T3) cargo area of Delhi's IGI airport. (File)
NEW DELHI:
HIGHLIGHTS
Officials said leakage came from packet of cancer medicines
They contained a low-intensity radioactive substance
Authorities said the leakage is not dangerous
The Delhi airport witnessed a false alarm about a radioactive leak today after a consignment of nuclear drugs for cancer — Molybdenum – 99 — arrived by an Air France Flight for a Delhi hospital.
Sekhar Basu, the chairman of the Atomic Energy Commission of India, the country's highest decision making body on issues nuclear, told NDTV, "There was no radioactive leakage. It was a one of the false alarms".
The alarm spread after an employee of a private company handling the cargo, saw the radioactive tags, took a radiation reading but misinterpreted it, said sources in the aviation ministry.
As the matter was brought to the notice of the Central Reserve Police Force, which provides security to the airport, the whole cargo area of the Terminal 3 was cordoned off and evacuated. Fire engines were put on stand-by.
Special teams from the Atomic Energy Regulatory Board were dispatched to conduct the tests and a team from the National Disaster Management Authority also reached the spot. The Department of Atomic Energy activated its crisis management group.
But the all-clear was given within hours as it was found that the so called leakage — had a reading of 5 milli-roentgen (a measurement of radiation) per hour, well within permissible limits. Sources said this causes no beta radiation in the surrounding areas and is not considered an emergency.
SA Bhardwaj, the chairman of India's nuclear watch dog the Atomic Energy Regulatory Board, told NDTV, "There was no leak at all of any kind from the suspected package and there was absolutely no leakage of any radioactivity of any kind". The package has since been cleared for its onward delivery.
["source-ndtv"]