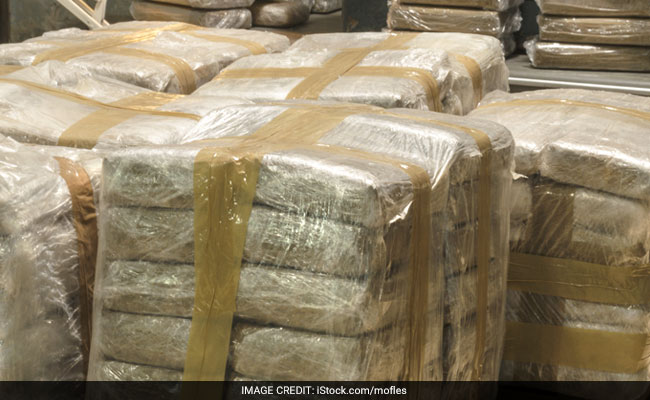 Afghanistan Burns 5 Tonnes Of Drugs, Alcohol In Single Blaze
Authorities reportedly destroyed a tonne of heroin which is worth $44 million.
HERAT, AFGHANISTAN: Afghan authorities on Sunday burned around five tonnes of heroin, hashish, drug-making chemicals and alcohol in a show of their commitment to curbing drug trafficking.
Piles of drugs as well as some 100 bottles of alcohol were set alight outside the western city of Herat, seen as of the three main transit routes for narcotics out of Afghanistan.
"This demonstrates our commitment against drug trafficking. We are determined to prevent drug trafficking by all means possible," Herat police chief Ayoub Ansari told reporters.
One tonne of heroin, sold gram by gram, is worth 40 million euros ($44 million) when it reaches European markets, according to the United Nations Office on Drugs and Crime.
There are conflicting accounts of how Afghanistan's war on drugs is going.
Officials stress their efforts in the fight against opium production and trafficking but the country last year produced more than 80 percent of the world's opium.
In addition to channelling hundreds of million of dollars into the Taliban-led insurgency, drug-based corruption also undermines the nation's administration.
Afghans are not only producing record amounts of drugs, they are also consuming them.
Addiction levels have risen sharply – from almost nothing under the 1996-2001 Taliban regime – giving rise to a new generation of addicts since the 2001 US-led invasion of Afghanistan.
According to the UN data the national drug use rate stands at 11 percent, one of the highest in the world. Drug use in rural areas is three times higher than in towns and cities.
(Except for the headline, this story has not been edited by NDTV staff and is published from a syndicated feed.)
["source-ndtv"]