The sun has finally got his hat on and I am already dreaming of those clear blue skies, bright and peppy ice-lollies, refreshing cool drinks and all those things that summer offers. But, alas, there are a few downsides of summers, too. The mercury level started soaring to 40 degrees when we were just about getting to enjoy the season. And with this, it brings us with its own set of challenges, especially for our skin. Yes, you guessed that right, sun tan! However, a natural tan look makes your skin look beautiful, but what to do when your sun-exposed body parts are way too darker than the covered areas? Just a few simple changes in your everyday skin care regimen can ensure that you are all set to glow through this season, too. Here are few summer skin care remedies using raw milk that can solve your sun tan problems.
1. Raw Milk As An Anti-Tanning Agent:
Raw milk is an excellent anti-tan agent. With the combination of tomato juice, raw milk proves to be an excellent natural remedy to treat sun tan at home. This natural ingredient offers freedom from the complete body tan.
Make Your Own Anti-Tan Raw Milk Face Mask For Sun Tan:
Take 5-6 almonds and 5-6 dates and soak them in raw milk for about an hour.
Now, with the help of a mixer, grind all the three ingredients together till you get a paste.
Apply it on your face and neck and keep it for 15-20 minutes.
Soak the face with a little water, and scrub the face with the same paste for 2-3 minutes. Wash off the paste with fresh water.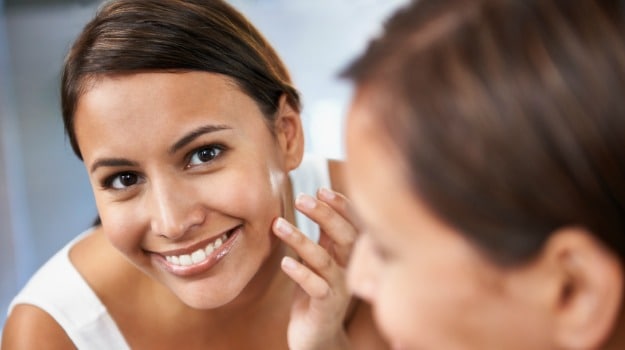 Combination of tomato juice, raw milk proves to be an excellent natural remedy to treat sun tan
 2. Raw Milk For Even Skin Tone:
Raw milk comprises lactic acid, which helps in getting an even skin tone. Apart from this, it also keeps a check on the secretion of tyrosine in the skin. Tyrosine is the melanin controlling hormone that is known to add colour to our skin.Make Your Own Skin Toning Raw Milk Face Mask For Sun Tan:
Take a bowl and add 1 tsp lemon juice to raw milk and mix well.
Now, add rose water as it will help hydrate your skin.
Apply on face and neck and leave to dry for 15 minutes.
Wash it off with normal tap water if you have a dry skin and with lukewarm water if you have an oily skin.
3. Raw Milk As A Moisturising Agent:
It's not a secret anymore that raw milk has amazing moisturising properties. It nourishes our skin and conditions and moisturises it from inside. Our skin tends to lose its moisture in extreme summer days, and it is of utmost importance to keep your skin hydrated and moisturised in order to prevent tanning. This remedy is especially for the ones with dry skin.
Make Your Own Moisturising Raw Milk Face Mask For Sun Tan:
Take a bowl and add 1 tsp of gram flour to raw milk and mix it well.
Now, add half tsp of raw honey and rose water and beat the ingredients well.
Apply on the face and neck for 10 minutes, and wash it off using lukewarm water.
Raw Milk Face Mask For Sun Tan
4. Raw Milk As A Skin Cleanser:
Raw milk is also known as a great cleansing agent. Moreover, it protects our skin from the harmful UV rays of the sun and the damages caused by pollution. Raw milk could you help you get a soft and radiant skin.
["source=vogue]