Potent illegal drugs which mimic the effects of heroin are a growing health threat and could be attractive to criminal gangs, according to a wide-ranging report.
The European Monitoring Centre for Drugs and Drugs Addiction said the synthetic opioids have recently emerged on the underground market on both sides of the Atlantic.
With only small volumes needed to produce many thousands of doses, the substances are easy to conceal and transport, the European Drug Report 2017: Trends and Developments said.
View image on Twitter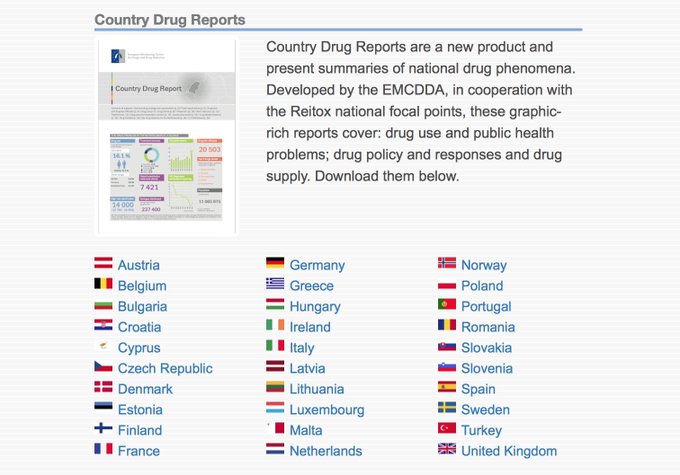 EU drugs agency

✔@EMCDDA

Just released today, 30 Country Drug Reports focusing on the drug situation in different European countries: http://www.emcdda.europa.eu/edr2017 
Twitter Ads info and privacy
The growing use of opioids has grabbed attention in recent years as deaths from such drugs, both illicit and prescription, in the United States have reached what many experts call epidemic levels.
"In both Europe and North America, the recent emergence of highly potent new synthetic opioids, mostly fentanyl derivatives, is causing considerable concern," authors wrote.
"These substances have been sold on online markets, and also on the illicit market. They have sometimes been sold as, or mixed with, heroin, other illicit drugs and even counterfeit medicines.
"Highly potent synthetic opioids present serious health risks, not only to those who use them, but also to those involved in their manufacture, as well as postal workers and law enforcement officers."
Fentanyl is a synthetic pain medication, which is up to 100 times more powerful than morphine, and has been used increasingly as a recreational drug.
The report also found drug overdose deaths in Europe rose 6% to 8,441 in 2015, rising for the third consecutive year, driven by increasing use of the opioids.
The European drug agency's latest available data on overdose deaths shows they rose from 7,950 in 2014 and 7,345 in 2013.
Opioids, which also include morphine and heroin, were related to 81% of all the deaths.
Deaths from overdoses had been on a downward trend from 2008 until 2012.
The agency warned that drug-related deaths in Europe could be much higher due to "systematic under-reporting in some countries" and delays in reporting.
Still, Europe's drug deaths remain far lower than in the United States, where 52,000 people died of overdoses in 2015, 33,000 of which were related to opioids.
The agency said a big difference between the United States and Europe is the regulatory approach to prescribing opioid painkillers.
"However, the possibility of under-reporting cannot be dismissed, as Europeans experiencing problems with prescription medicines may access different services than those used by illicit drug users," the report said.
It also said demand for opioids now represented 38% of all requests for drug treatment in the European Union, indicating rising opioid use.
The report found that the mean age of death from drug overdoses for men was 38 and 41 for women.
The United Kingdom has, by far, the largest number of overdose deaths in Europe, and reached 2,655
[Source"timesofindia"]