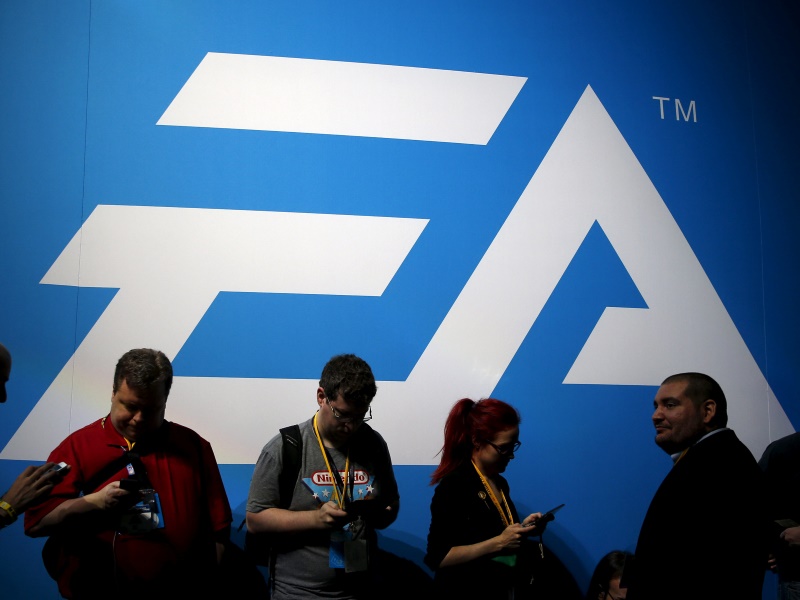 Video-game publisher Electronic Arts Inc, known for titles such as FIFA and Star Wars Battlefront, reported an unexpected first-quarter profit, helped by higher downloads of its games.
The company's digital business, where players download digital versions of games, generates higher margins than sales of physical discs.
EA's shares initially rose about 2.5 percent in extended trading, before reversing course to trade down 1.5 percent as the company's current-quarter revenue forecast was slightly below analysts' estimates.
The company forecast revenue of about $1.08 billion (roughly Rs. 7,212 crores), including a change in deferred revenue from online-based games. Analysts were expecting $1.11 billion (roughly Rs. 7,412 crores), according to Thomson Reuters I/B/E/S.
EA is releasing its latest FIFA game four days before the September-quarter ends, while it stops accounting for revenue from its digital business about five days before the quarter ends, Chief Financial Officer Blake Jorgensen said in an interview.
Jorgensen estimated digital sales from the latest FIFA game would have pulled in about $75 million (roughly Rs. 500 crores) in revenue, which the company will now recognise in the third quarter.
However, strong digital sales, particularly of FIFA Ultimate Team on console and Star Wars: Galaxy of Heroes on mobile, boosted EA's results in the first quarter, a seasonally slow period for the company.
EA's adjusted revenue fell 1.6 percent to about $682 million in the three months ended June 30. On an adjusted basis, EA earned 7 cents per share.
Analysts on average were expecting a loss of 2 cents per share and revenue of $650.7 million.
Adjusted sales from EA's digital business rose 6.8 percent to about $568 million and accounted for 83.3 percent of total revenue.
Starting from this quarter, EA will stop reporting non-GAAP measures that adjust for deferred revenue, as it has done since fiscal 2008, to comply with stricter guidelines by the U.S. Securities and Exchange Commission.
© Thomson Reuters 2016
Share a screenshot and win Samsung smartphones worth Rs. 90,000 by participating in the #BrowseFaster contest.
["Source-Gadgets"]