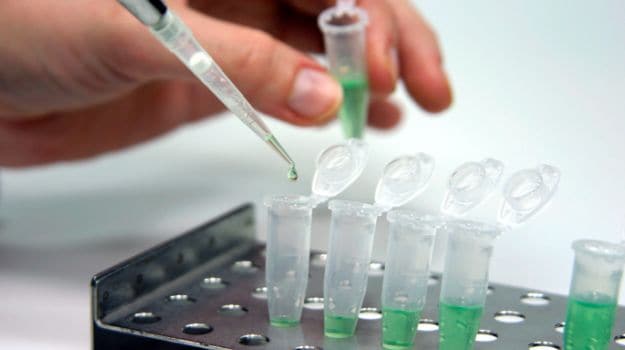 New Delhi:
Drug firm Hetero on Monday launched a biosimilar of 'Bevacizumab', used in treating metastatic colorectal cancer (mCRC), under the brand name 'CizumabTM'.
The product has been approved by Drug Controller General of India (DCGI) and is recommended as a first-line treatment for mCRC, Hetero said in a statement.
"It has been an exciting journey for us in biologics. Hetero's Bevacizumab is the third product in our biologics portfolio, after Darbepoetin alfa and Rituximab. We believe CizumabTM will be a cost-effective treatment option to patients," Hetero Group of Companies CMD BPS Reddy said.
The product will be made available to patients in a single dose vial with two strengths, 100 mg and 400 mg, the company said.
It will be marketed and distributed by Hetero Healthcare Limited, a group company of Hetero.
Hyderabad-based Hetero is one of the world's largest producer of anti-retroviral drugs for the treatment of HIV/AIDS.
(This story has not been edited by NDTV staff and is auto-generated from a syndicated feed.)
Story first published on: June 27, 2016 17:56 (IST)
["source-ndtv"]