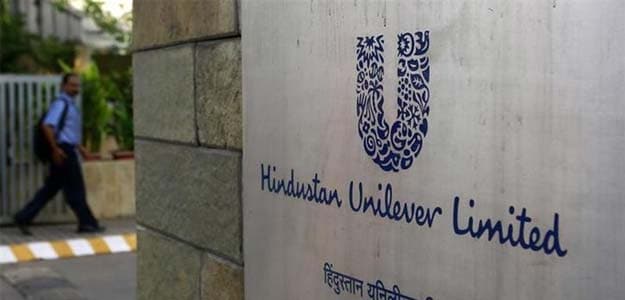 Hindustan Unilever Ltd (HUL), which beat profit estimates in its Q4, rose nearly 2.5 per cent on Tuesday. HUL, India's largest consumer goods firm, reported a net profit of Rs 1,090 crore in Q4, helped by higher sales of its packaged food and hair and skin care products.
However, HUL missed revenue estimates as volumes in the January-March quarter rose 4 per cent, below company estimates.
"I think the results are little better than estimate, except for the disappointment on volumes. But more than 1 per cent increase in margin is fantastic," Upendra Kulkarni of Fortress Fin Services told NDTV Profit.
HUL's sales have been hurt in recent quarters due to weak rural demand, which accounts for about 35 per cent of the company's revenue.
"The topline miss is largely attributable to the personal products segment, where sales growth slowed down to 3 per cent year-on-year versus estimate of 6 per cent growth. Gross margins came in ahead of estimates, and advertising and promotion expenses came in lower than expected, driving EBITDA outperformance," said Ritwik Rai of Kotak Securities.
HUL is expected to report a sequential improvement in first-quarter volume growth on hopes of normal monsoons after back-to-back drought years. The company's CFO PB Balaji said demand so far remains subdued, especially in rural areas, and a good monsoon would be a "welcome tailwind."
HUL, which sells everything from soaps and detergents to tea and coffee, has had to cut prices in the past year because of slack demand. But raw material prices are going up, and HUL is considering options including price increases, Mr Balaji said.
Kotak Securities expects HUL's gross margins to be under pressure in the coming quarters because of rising raw material prices and advertising and promotion expenses.
"We believe that revenue growth shall be the primary (and reliable) factor driving earnings growth. In this context, HUL's weak revenue growth – particularly growth in personal products – is worth pointing as a negative," the brokerage said.
Kotak Securities has a "reduce" rating on HUL because of "aggressive" valuations.
HUL shares closed 2 per cent higher at Rs 862.45, outperforming the Nifty, which ended 0.3 per cent higher. HUL was the top Nifty gainer.
Story first published on: May 10, 2016 10:40 (IST)
["Source-Livemint"]