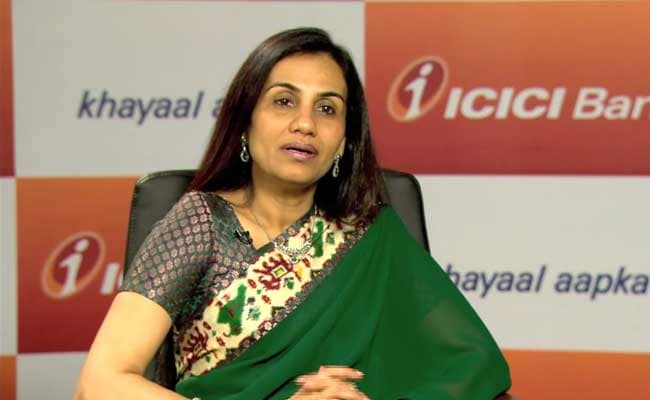 New Delhi
: ICICI Bank is aiming to facilitate 30 lakh transactions through its interoperable electronic toll collection facility on national highways by March 2017.
Electronic toll collection (ETC) enables vehicles to pay highway tolls electronically without stopping at toll plazas.
The country's largest private sector lender, also the first bank to have rolled out the facility, is also planning to issue 4 lakh tags to motorists to allow them a hassle-free passage through toll plazas on the national highways.
"ICICI Bank aims to issue 4 lakh ETC tags and record three million transactions by March 2017. A vehicle with the 'FASTag' can use the dedicated lanes on either side of the toll plaza to avoid long queues in the cash lanes of the toll plazas," its managing director and chief executive officer Chanda Kochhar said.
ETC tags enhance convenience for motorists to avoid congestion at toll booths as drivers don't have to stop and pay the fee, saving their time.
Keeping in view its benefits, this technology will play a crucial role in the growth of cashless payments in India, Ms Kochhar said.
Currently, there are 343 ICICI Bank enabled locations across major national highways that cover about 90 per cent of the tolled national highways network.
Till date, ICICI Bank has issued over 30,000 FASTags which are in use. It began the service first in the country on the Mumbai-Vadodara corridor of NH-8 in 2013.
For making an electronic payment at toll booths, a prepaid radio frequency identification device (RFID) tag known as FASTag is affixed on the windscreen of a vehicle.
As a vehicle crosses a toll plaza, the information written on the FASTag is captured by a reader installed at the toll plaza.
The information is then passed to the bank to debit the motorist's tag prepaid account created at the central clearing house set-up by the bank. Then the toll amount is deducted and transferred to the concessionaire's account electronically.
Customers can recharge their TAG account by making payment through various ways including net banking.
NHAI also offers 10 per cent cashback to the customers for payment of toll through FASTag.
"We are closely working with Road Transport & Highways Ministry, National Highway Authority of India (NHAI) and Indian Highways Management Company Ltd to cover more highways under ETC in the near future," Ms Kochhar said.
Facilitating more and more payment through electronic mode and thus move towards a less-cash society is the Reserve Bank of India's Vision-2018 agenda.
It is aimed at making payment systems in India safe, secure, authorised, efficient and accessible.
(This story has not been edited by NDTV staff and is auto-generated from a syndicated feed.)
Story first published on: August 07, 2016 13:09 (IST)
["source-ndtv"]