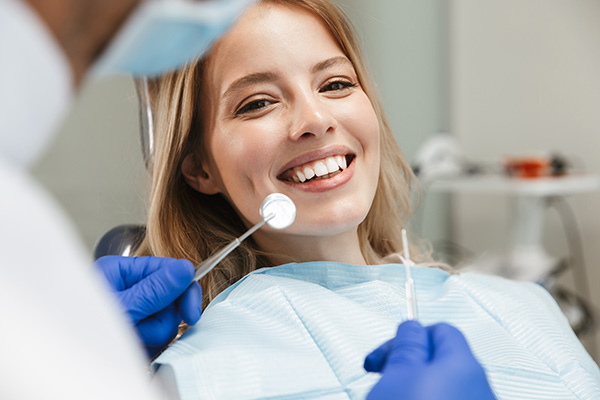 Caring for your teeth can help to ensure that they remain healthy and strong for the rest of your life. It continues to be important that you brush and floss your teeth multiple times per day, but another very important part of good oral and dental health is going to a dentist on a regular basis for routine cleanings and checkups. There are several reasons why routine teeth cleanings are so important.
Removal of Plaque and Bacteria
One of the main benefits of having your teeth cleaned regularly, additional plaque and bacteria on your teeth can be removed. While brushing and flossing a couple of times per day will help to keep your teeth clean, there is bound to be a build-up of plaque that you are not able to get rid of. If this is not removed, it could start to cause decay and cavities, which can come with other challenges along the way. When you see a dentist for a routine cleaning, this plaque will be identified and removed.
Keep Enamel Strength
During your visit to the dentist, you can also receive care and services that will help to strengthen your enamel. The enamel of your teeth is very important as it helps to protect your teeth. During your dental visit, you can receive a fluoride treatment that can help to strengthen your enamel moving forward. The dentist can also provide tips for toothpaste selection and other choices that can help you keep your enamel strong when you are between visits.
White Teeth and Fresh Breath
While you will want your teeth to be healthy so they stay strong and last for your entire life, you also want them to look good. A set of bright and clean teeth can improve your smile and help you give off a great first impression. When you go in to see a dentist for routine teeth cleaning, they can provide polishing and cleaning services that will remove bacteria and make your teeth brighter. Many locations can also offer whitening services that can help them stand out even more. The dental cleaning will also remove bacteria, which otherwise could affect the freshness of your breath.
Identify Dental Challenges Early On 
While routine dental cleanings are very important, seeing a dentist is also a good idea because you can receive a full check up from a dentist. Your dentist will complete a full evaluation of your teeth, which can include checking for signs of decay, measuring your gums, and even taking x-ray images. All of these services can help to ensure that your teeth are healthy. If there are any signs of concern, the dentist can then provide additional services to ensure you and your teeth receive the care that is needed.
It continues to be very important that you head to your dentist on a regular basis for routine cleaning and checkups. Those that do can help ensure that their teeth are strong and will be able to address concerns before they develop into more significant challenges.