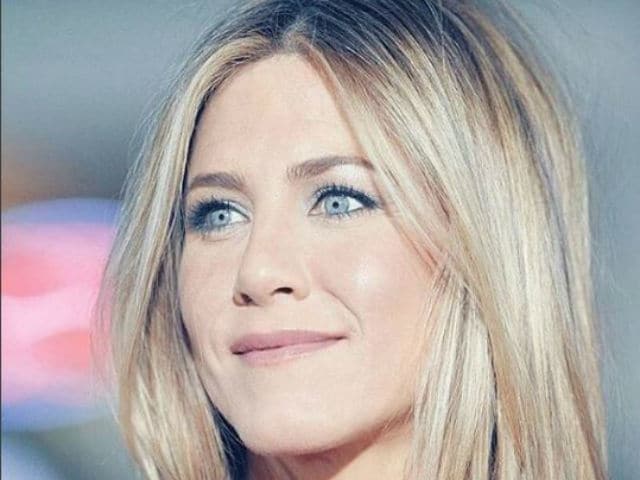 This image was posted on Instagram by jenniferanistononline
HIGHLIGHTS
Jennifer says her father and grandmother are behind her flawless skin
But I've always been very mindful of taking care of my skin, she added
Jennifer regrets not applying sun cream to protect her skin
Actress Jennifer Aniston has credited her father for her flawless and beautiful skin.
The 47-year-old actress says that her father John Aniston, 82, and her grandmother are the secret behind her flawless complexion, although she has admitted her appearance was not always as blemish-free as it is now, reported femalefirst.co.uk
"Well, first and foremost, I have my father to thank for that (skin) and my grandmother. They have beautiful skin so there's genetics at play but I've always been very mindful of taking care of my skin," Jennifer told Glamour magazine.
"I always wash it properly, drink lots and lots of water and I really believe that what you put inside your body reflects through your skin.
"I remember during teenage years and even in my twenties, I kind of thought I was invincible, as you do at that age, and could eat all the crap in the world but it affected my skin. I had a few more blemishes and sometimes an uneven tone, but now I take care of it. It changes as you get older and evolves and you need to progress your regime with time," she added.
However, Jennifer regrets not applying sun cream to protect her skin when she was younger.
"I always think, 'Why didn't someone make me wear sunscreen?' Again, it comes back to being young and thinking I was invincible, I thought that dewy, tanned skin would just stay beautiful but you have to protect it. I understand it's not easy, it's hard to keep remembering and reapplying but it's so worth it," the Friends star said.
(This story has not been edited by NDTV staff and is auto-generated from a syndicated feed.)
["source-ndtv"]