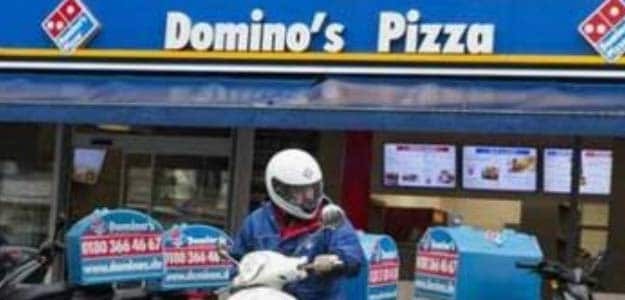 Shares of food companies Jubilant FoodWorks, Britannia Industries and Westlife Development fell on Tuesday after the food regulator banned the use of potassium bromate as a food additive.
Jubilant FoodWorks operates Domino's Pizza and Dunkin' Donuts chains in India while Westlife Development  operates a chain of McDonald's restaurants in west and south India.
The ban follows a Centre for Science and Environment (CSE) study that named it as one of two chemicals that could cause cancer.
The food regulator however has referred potassium iodate – also claimed to be carcinogenic when used as a food additive – to a scientific panel.
Last month, the regulator had recommended to the Health Ministry removal of potassium bromate from the list of permissible food additive.
The CSE study had found that 84 per cent of 38 commonly available brands of pre-packaged breads, including pav and buns, tested positive for potassium bromate and potassium iodate. These two food additives are banned in many countries and listed as "hazardous" for public health.
In a separate development, global brokerage Credit Suisse has maintained "outperform" on Jubilant FoodWorks, with a target price of Rs 1,250/share. The brokerage said that discounts from food aggregators have gone down and its new range of Pizza Mania variants are very price competitive and will help plug a big gap in Domino's pricing.
At 10:50 a.m., shares of Jubilant FoodWorks were down 1.2 per cent at Rs 1,060 Britannia Industries fell 1.6 per cent to Rs 2,581 while Westlife Development  declined 0.40 per cent to Rs 228.75. In comparison, the broader Nifty50 index was down 0.20 per cent.   (With PTI Inputs)