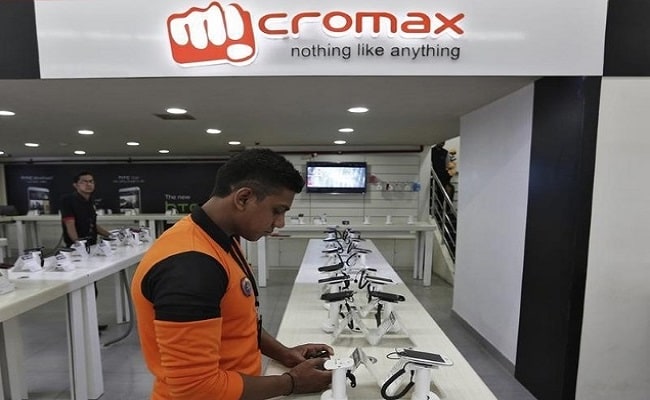 New Delhi
: Homegrown consumer electronics firm Micromax on Wednesday announced its foray into the smart TV space and is looking to capture a five per cent market share in the segment and 12 per cent in the overall panel market by the end of this fiscal year.
The domestic firm, which had sold 0.85 million LED TV units last fiscal year, is expecting to sell around 1.25 million units this fiscal year and is also expanding its sales network across the country to tap the Tier II and Tier III cities, besides tapping the online platforms and modern trade channels.
"With the launch of new smart TVs, we expect Micromax to have 5 per cent market share in the smart TV segment by FY2016-17," Rohan Agarwal, vice president-consumer electronic at Micromax, told PTI.
Its Canvas Smart LED Television range, which would target the urban consumers, will be exclusively available on e-commerce platform Flipkart. The company has priced smart TVs at Rs 19,999, 29,999 and 42,999 for 32, 40 and 50 inch screen sizes, respectively.
At present, the country's panel market is estimated to be around 10 million units and around 8 per cent of that is of smart TVs.
"Micromax market share in the segment till March 2016 was 9 per cent. We are looking at growing it to 12 per cent by the end of this fiscal," Micromax Informatics business manager LED TV Sunil D Sharma said.
"We expect to sell 1-1.25 million units this fiscal," Mr Sharma said, adding that Micromax would leverage on its experience with price point and quality for growth in the segment.
The TV segment currently contributes around 11 per cent to Micromax's overall revenue and the company is expecting it to touch around 15 per cent by the end of this fiscal year.
"We are expecting a 40-50 per cent growth this fiscal in our LED TV business. We had closed FY2015-16 at Rs 1,000 crore," Mr Sharma added.
Currently, Micromax is manufacturing LED TVs comprising a range of 15 models at its Rudrapur unit, which has a capacity to roll out 5,000 units every day.
Micromax is also strengthening its sales network by adding more dealers and retail outlets to enhance its presence.
"We are present at 20,000 retail outlets right now and have 450 distribution points exclusive for TV and AC. We want to take the outlet numbers to 30,000 and distribution centres to 800 by FY 2017-18," he added.
At present, 80 per cent of Micormax LED TV sales come from traditional channels and rest 20 per cent from modern retail outlets and e-commerce platforms.
Its 35 per cent sales by volume are coming from Tier 1 and mini metros and rest 65 per cent from Tier II and III places.
"The big panels are being sold in developed markets, while the sale of sub 32 inch panels are high in tier II & III places," Mr Sharma said.
The company, which is planning to invest around Rs 2,000 crore on manufacturing in next five years, would strengthen its panel manufacturing capacity to meet the growing demand.
"We have recently put a plant at Telangana and two more are coming up. In future, we can use Telangana unit, which is manufacturing mobile phones. We can manufacture TV by putting an additional line in it," Mr Sharma said.
["source-ndtv"]