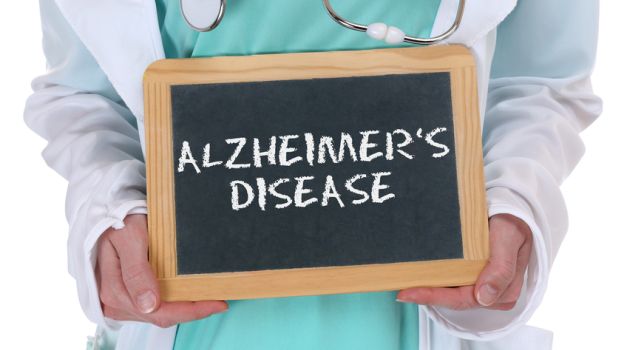 PhotoCredit:istock
Administering the primary female sex hormone oestrogen via a skin patch shortly aftermenopause may reduce Alzheimer's risk in women, suggests new research.
The study, published in the Journal of Alzheimer's Disease, found that newly postmenopausal women who received oestrogen via a skin patch had reduced beta-amyloid deposits, the sticky plaques found in the brains of people with Alzheimer's disease. "This study showed, for the first time, that the brain amyloid deposition — a hallmark of Alzheimer's disease — is reduced in newly postmenopausal women who received 17beta-Estradiol patch form of hormone therapy," said lead author Kejal Kantarci from Mayo Clinic in the US.
In the study, women with APOE e4 — one form of the most common gene associated with late-onset Alzheimer's disease — had lower levels of amyloid deposits. "Women with APOE e4, who have a greater genetic risk for Alzheimer's disease, particularly benefited from this therapy," Kantarci noted. Menopause is defined as occurring 12 months after a woman's last menstrual period and marks the end of menstrual cycles.
The researchers used data from a larger study – Kronos Early Estrogen Prevention Study.
The study aimed to determine the effects of menopausal hormone therapy shortly after menopause, during the critical window of rapid oestrogen depletion — five to 36 months past menopause. Researchers investigated the brain amyloid deposition in 68 women aged 42 to 59 who participated in the Kronos study. The researchers used positron emission tomography, also known as a PET scan, to look for the brain amyloid deposits three years after the trial ended.
Of the 68 women, 21 received oestrogen via a skin patch, 17 received estrogen orally and 30 received a placebo. Amyloid deposition was lower in women who received the patch, compared to the placebo, and the effect was most apparent in women with the APOE e4 genotype. The oral treatment was not associated with lower amyloid deposition.
(This story has not been edited by NDTV staff and is auto-generated from a syndicated feed.)
Other Link(s):
Decreased Blood Flow in Brain Earliest Sign of Alzheimer's
Routine Blood Test May Detect Alzheimer's: Study
Eyes Help Researchers 'See' Alzheimer's Before Symptoms
Stress, Precursor to Pre-Alzheimer's Condition in Elderly
Moderate Drinking May Cut Death Risk In Early Alzheimer's
Scientists Find Evidence that Alzheimer's 'Lost Memories' May One Day be Recoverable
Poor Sleep May be an Early Sign of This Disease
World Alzheimer's Day 2015: Look Out for Early Signs
World Alzheimer's Day: Risk Factors & Prevention
Vitamin E May Slow Alzheimer's Disease Progression
For the latest food news, health tips and recipes, like us on Facebook or follow us onTwitter.
["source-ndtv"]