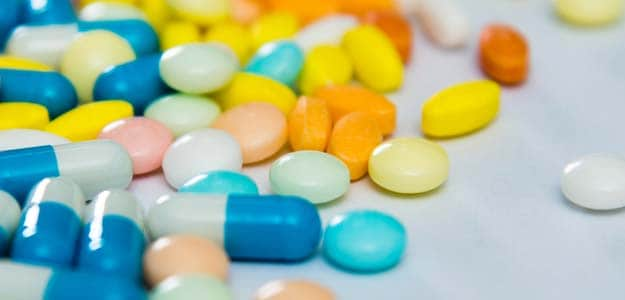 Mumbai
: Indian pharmaceutical market grew 7.7 per cent in May compared with 3.5 per cent in April, but the ban on fixed-dose combination (FDC) drugs remains an overhang, says a report.
According to data from AIOCD-AWACS, the market research wing of the All India Organisation of Chemists and Druggists (AIOCD), the pharmaceutical market saw a growth of 7.7 per cent in May as against 3.5 per cent previous month.
"We believe the impact of the FDC ban should lessen going ahead as companies launch new combinations," Religare research analyst Praful Bohra said in a report.
On the other hand, the non-FDC category grew relatively better at 8.4 per cent in May as against 4.2 per cent in April, he added.
The Centre recently banned 344 FDC drugs based on the findings of an expert panel.
FDC drugs continued to witness weak growth, mostly in anti-infective and dermatology therapies.
Therapy-wise, the anti-diabetic, neurology/CNS and cardiac segments outperformed the pharma market growth by 250-700 bps, while the gastrointestinal and anti-infective segments were laggards, the AIOCD-AWACS report said.
Most key players underperformed the pharmaceutical market growth but saw improvement over April, it added.
The NLEM and non-NLEM segments in May grew 2.6 per cent and 8.6 per cent, respectively after two months of decline, but were still below the average of 4.7 per cent and 12 per cent posted in the last 12 months.
While volumes were sluggish for both NLEM and non-NLEM drugs, NLEM products were also hit by pricing cuts.
Indian players and MNCs reported a moderate growth of 7.9 per cent and 7 per cent, respectively in May 2016.
Under the non-NLEM category, growth in May for domestic players and MNCs almost doubled to 9 per cent and 7.1 per cent as against April's 4.6 per cent and 3.3 per cent, respectively.
The report said FDC revenues in the month declined 14.6 per cent due to a continued slowdown in volumes.
Within FDC, anti-infective and dermatology therapies saw the biggest declines in May at 32.3 per cent and 19.6 per cent, respectively.
Overall, Indian companies posted a 20.2 per cent decline in FDCs and MNCs a 0.9 per cent dip.