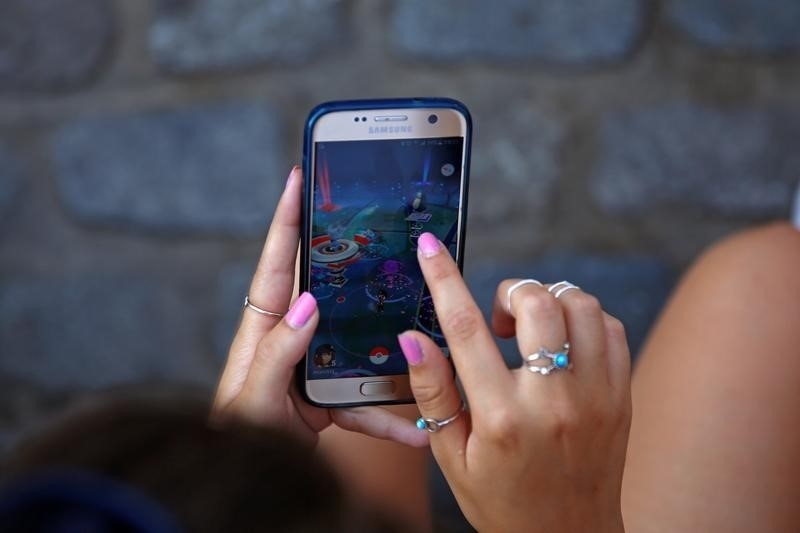 Creators of Pokemon Go on Wednesday said the blockbuster mobile game has been released in Brazil just in time for the Rio Olympics which start on Friday.
A spokesman for the game's publisher Niantic confirmed in an email that "the app is currently rolling out across all of Central and South America."
Earlier in the day, the official Twitter account for Pokemon Go tweeted that it was working hard to launch the game in South America's largest nation and told fans to "stay tuned."
Before the game was widely available in the country, some athletes had already been playing it and racked up hefty phone charges. Japanese gymnast Kohei Uchimura landed a nearly $5,000 phone bill in Rio after he was persuaded by his teammates to download the game shortly after touching down in Brazil for a pre-Games training camp last week.
(Also see: Pokemon Go Update Resets Game Progress, Some Users Complain)
Some in Brazil have questioned how Pokemon Go players will stay safe. Robbers in other countries have targeted distracted mobile phone players, and Brazil's steepest economic recession since the 1930s has been stoking crime and straining public finances. There have been threats of police strikes on the eve of the games.
In the United States, some players have been drawn down dark alleys and into dangerous neighbourhoods in search of the imaginary creatures, only to be targeted by criminals. Players have also been involved in car accidents.
(Also see: Pokemon Go Advanced Tips and Tricks)
The game can work anywhere in the world using GPS but it was officially unavailable for download by local users in Brazil until Wednesday.
Earlier, athletes who arrived at the Olympic village expressed disappointment about the game not being widely available.
US diver Abby Johnston tweeted July 26 that the worst thing about the Olympic village was she could not play the game.
Players use their mobile devices to search various real-life locations in hopes of finding and capturing virtual Pokemon characters such as cuddly yellow Pikachu.
The game marries a classic 20-year-old Nintendo franchise with augmented reality and has surged on Apple Inc's app charts since its release last month. It is on its way to becoming the first mobile game to break the $4 billion-per-year barrier, beating Candy Crush Saga. Japan's Nintendo Co Ltd owns 32 percent of the Pokemon Company, which holds Pokemon's intellectual property.
There will be around 10,500 athletes competing in the Olympics from August 5 to August 21 in Rio, plus 5,000 coaches and team officials.
© Thomson Reuters 2016
Share a screenshot and win Samsung smartphones worth Rs. 90,000 by participating in the #BrowseFaster contest.
["Source-Gadgets"]