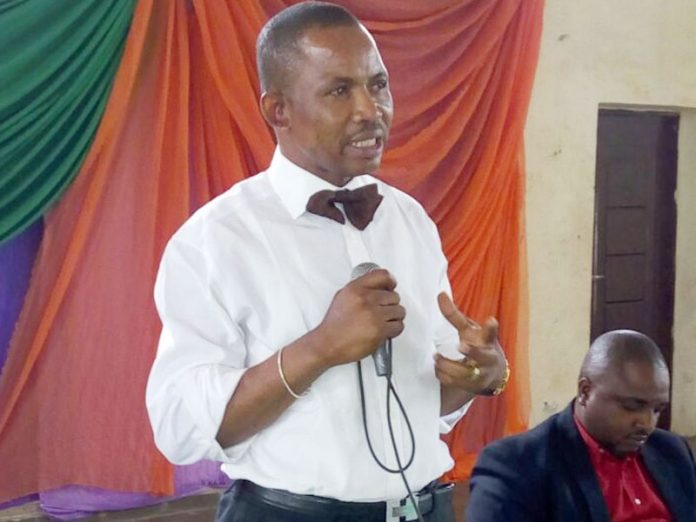 A legal practitioner and human rights activist, Dr. Kayode Ajulo, has decried the number of deaths that trailed the clashes between security agencies, particularly the military, and members of the Islamic Movement of Nigeria (IMN) also known as Shiites during their protest in Abuja last week.
Ajulo, however urged the military to apply restraint and observe international best practices in dealing with the Shiites as well as future protesters.
The rights activist gave the charge in a statement released to journalists Tuesday in Abuja.
In the statement titled, 'Protest or proccession not death sentence; the legality and moral downturns in Army intervention, use of force and the unwarranted loss of lives, Ajulo expressed need for the military to show respect for the human life.
While condemning the level of wanton vandalism of human lives, he described the incident as a departure from what humanity expected of a sane society.
"We cannot continue to live in such a state where Nigerians live their lives like budding tendrils of roses trapped helplessly in between a swathe of cactuses, labouring, against the overbearing weight of thorns and thistles to sprout and survive.
"Just not too long ago, a 23-year old Linda Angela Igwetu was gunned down by an officer of the Nigerian Police Force on the eve of her Passing out Parade from the mandatory one year NYSC program.
"By a similar stroke of ill-fate, 31-year Anita Akapson, United Kingdom returnee daughter of former Minister and Senator of Federal Republic of Nigeria, Easter Nenadi Usman, was gruesomely shot at close range by a senior officer of the Nigerian Police Force in Abuja.
"These instances are rather a tiny fraction of many more unfortunate occurrences where trigger happy policemen and military men open fire on unarmed innocent civilians who were either going about their businesses, seated in their cars or protesting peacefully on the streets", part of the statement read.
Ajulo stressed that even in a war situation, international humanitarian law regimes recognise the rights to life of civilians, enemies and accordingly, prescribes some measures of restraints in armed conflict.
"As a country, we must refrain from further attaching cosmetic value and sentiments to human lives. We must desist from according justification to these unbridled and unlawful killings. "This is the minimum we can do to give the world good impression as to the measure of worth we place on life", he said. Government must act differently. It must impress the need for restraint on the men of Nigerian army and sister security operatives. The life of a Nigerian, irrespective of faith, colour, political or ethnic label, must count!
While the army on its part admitted that 3 Shi'ites were killed during the fracas, the group put the figure well above 30.
Trouble ensued when the group who had taken to the streets to demand the release of their leader, Sheikh Ibrahim El-Zakzaky, who has been in detention since December 2015 were prevented from entering the capital city.
["source=carwale]