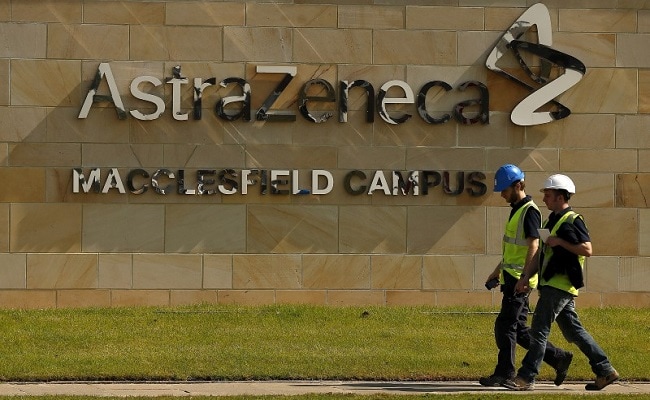 London
: Generic competition to cholesterol buster Crestor in the US market pushed second quarter earnings down by nearly a third at drug maker AstraZeneca, which is now banking on new cancer medicines to revive its fortunes.
Core earnings per share, which exclude some items, fell 31 per cent to 83 cents as revenue slid 11 per cent to $5.60 billion, following the arrival of the first copies of Crestor in the United States in May.
Industry analysts had on average forecast quarterly revenue of $5.58 billion and earnings of 84 cents a share, according to Thomson Reuters.
The British company said on Thursday it continued to expect a low to mid single-digit percentage decline in both revenue and core earnings at constant exchange rates for the full year.
In addition to falling sales of Crestor and other older drugs like Nexium, AstraZeneca also has to deal with a slump in US revenue this year from its nasal spray flu vaccine Flumist, after health officials decided it was not worth using.
Analysts predict falling group sales and profits this year and next before a return to growth in 2018, when the impact of patent expiries will lessen and sales of newer medicines should start to pick up speed.
Its new lung cancer drug Tagrisso is already off to a good start, with quarterly sales of $92 million.
Chief executive Pascal Soriot, who saw off a takeover attempt by Pfizer in 2014, believes AstraZeneca can become a major player in cancer treatment by developing drugs that bolster the immune system and others that disrupt DNA repair mechanisms used by tumors cells.
He said he was particularly encouraged by the rapid patient recruitment in the company's immuno-oncology combination drug trials, which are expected to produce make-or-break clinical results in the first half of next year.
AstraZeneca faces formidable competition in the cancer field from rivals with new medicines that are already on the market, including Roche and Bristol-Myers Squibb.
To free resources for investment in new products, AstraZeneca has been selling off rights to non-core drugs and such "externalisation" deals helped to boost revenue by $134 million in the second quarter. The company said externalisation revenue would increase in the second half of the year.
Soriot believes he can build a business with annual sales of at least $45 billion by 2023, up from $24.7 billion in 2015, though many analysts question this target, which was first set out during the takeover battle with Pfizer.
© Thomson Reuters 2016
["source-ndtv"]