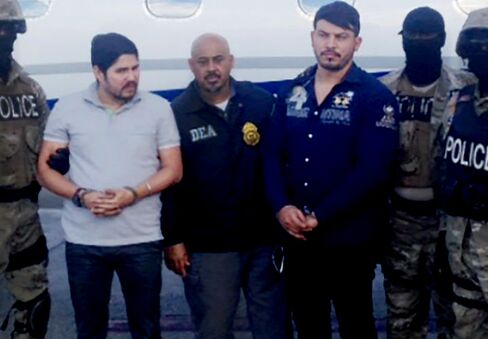 800 kg of Colombian cocaine were said to be at stake

Shipping magnate Wilmer Ruperti financing their defense in NY
It was a clandestine operation aimed at blocking millions of dollars of cocaine from flowing into the U.S. But it was also something else: a high-stakes and highly visible slap at the president of Venezuela. On Monday, the competing motives will start to be examined in a Manhattan courtroom.
One year ago, U.S. agents arrested two nephews of Venezuelan President Nicolas Maduro. They stand accused of conspiring to traffic 800 kilograms of Colombian cocaine through Honduras in one of several intersecting U.S. probes into Venezuela and its state-owned oil company that appear to be reaching fruition in the coming months.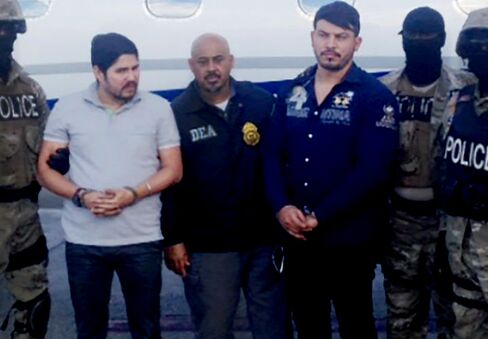 The case against Efrain Antonio Campo Flores, 30, and Franqui Francisco Flores de Freitas, 31, may be one of the more diplomatically fraught. U.S. officials are playing a role in an effort by the Venezuelan opposition and outside powers to ease the leftist and unpopular Maduro out of office as his country suffers shortages, soaring inflation and a crushing recession. Maduro says he's not going anywhere.
The men on trial are nephews of Cilia Flores, Maduro's wife, and the U.S. says they confessed to its agents right after their arrest. Venezuela's contention is that the pair was kidnapped and that the case shows the Drug Enforcement Administration has operated illegally in Venezuela, in contravention of a 2005 decree. The defendants say their confessions, on board a U.S. plane, were coerced; the court rejected that claim.
'Culture of Patronage'
The trial may offer a key piece in the puzzle of how much knowledge Venezuela's ruling party has of the illicit environment it's enabled, said Brian Fonseca of Florida International University. Corruption is pervasive in Venezuela, he said, with a culture of patronage where people reward family members, associates and good friends, cutting them in on illicit deals. Transparency International ranks Venezuela 158th out of 168 in corruption.
Funding the defense is Wilmer Ruperti, a Venezuelan shipping magnate who made his fortune under former president Hugo Chavez and contracts ships to the country's state-owned oil company, PDVSA. After it was reported within the same week in September that he was doing so, and that his shipping firm had won a $138 million contract with PDVSA, U.S. lawyers asked in court papers to hold a special hearing to advise the nephews that their legal counsel might be compromised.
The nephews' lawyers, with Boies, Schiller & Flexner LLP, objected, saying in court papers that it was an effort to "improperly intrude" into their attorney-client relationship and "needlessly inject an apparent political agenda." The hearing never took place. The law firm declined further comment. PDVSA did not respond to a request for comment.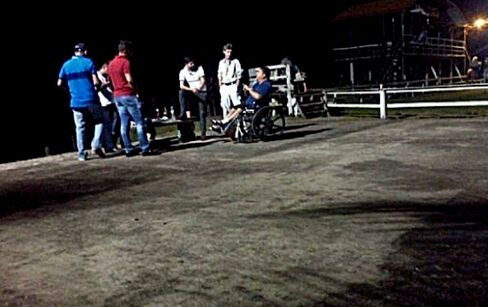 Reached by e-mail in Caracas, Ruperti said, "What I want is just a fair trial and to avoid that the opposition in Venezuela use this case with a political orientation."
The U.S. says the case began when an informant known as "El Sentado" reached out to a DEA special agent on Oct. 3, 2015, telling him that "a Venezuelan official would be sending his nephew to Honduras" within 24 hours to discuss bringing planes with drugs into the country. Two new confidential sources were then brought in, and in subsequent meetings, they recorded conversations with the nephews, who at one point brought a "brick" of cocaine to a meeting in Caracas, the U.S. said.
'Enemy Combatants'
Comments made in those conversations — including that Venezuela is "at war" with the U.S., and that they planned to get the cocaine from Colombian Marxist guerrillas — will be allowed as evidence in the trial. The nephews' lawyers attempted to have it omitted, citing the possibility the nephews would sound like "enemy combatants" to the jury.
The lawyers also argued unsuccessfully that the men had been coerced into making statements aboard a DEA aircraft while they were being transported into the U.S. During the flight, one of the defendants, Campo, said they could have gotten drugs out of Venezuela's airport easily because of who he was, according to court papers.
The nephews planned to give the money earned to Flores, referred to in the recordings as their "mother," the U.S. has said it will argue, noting that she was running for a seat in Venezuela's upcoming 2015 parliamentary election. "Political donations are probative of defense's motives," U.S. District Court Judge Paul Crotty said in a Nov. 2 pretrial ruling. The opposition won an overwhelming victory in those elections, to the government's chagrin.
The nephews' attempt to have evidence excluded that was gathered by "El Sentado," based on the argument that since he was dead it was hearsay, also failed. Indeed, their central defense is that "nearly everything El Sentado said to his handling agents and others was false," their lawyers wrote. El Sentado was murdered shortly after the nephews' arrest, according to U.S. court filings.
'Entrapped'
The nephews are also expected to argue that they were entrapped. At the Oct.23 meeting, one of the U.S.'s sources raised the elections, stating "I'll send you a really big check for your mother," adding "because if you win the campaign … I'm going to continue working." The nephews said in court papers that the remark was instigation for later comments by Campo that "we need the money" because the Americans are "hitting us hard" by giving infusions to the political opposition.
U.S. law enforcement officials have spent a great deal of energy trying to link Venezuelan officials to cocaine trafficking and have named a number of senior officials as drug kingpins. In August, the U.S. unsealed a case against Nestor Luis Reverol Torres, the former director of the country's own anti-drug office. Maduro quickly thereafter named Reverol justice minister, saying the U.S. case was baseless.
In December, the U.S. charged Roberto Rincon, a Venezuelan resident of Houston, with taking part in a bribery scheme involving PDVSA, adding in court documents that he is connected to Hugo Carvajal, wanted in the U.S. for drug trafficking. Rincon pleaded guilty to two counts, including conspiracy to violate corruption laws.
Federal prosecutors are also preparing to charge several other individuals and confiscate their property over the alleged looting of PDVSA in what may amount to one of the biggest asset seizures in U.S. history, according to several people familiar with the case.
Before it's here, it's on the Bloomberg Terminal.
LEARN MORE
["source-ndtv"]