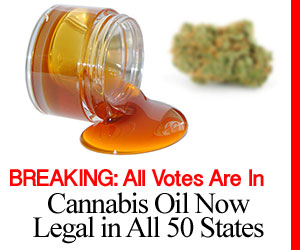 he most common causes of hair loss are heredity, infectious processes, medication side effects, underlying medical problems, post-traumatic episodes, vitamin deficiencies, heavy metal or environmental pollutant poisoning, and hormone deficiencies or imbalances.
If we have great hair when we are young, it's most likely because we were blessed with good genetics.
So it is wise to take an objective look at your mom and sisters, and see what you can reasonably expect of your hair.
If your mom, sisters, and cousins have thin hair, it is unlikely you will have a thick head of hair unless you lucked out and got that rare and different gene for thick hair the rest of your family is lacking.
If you did, just enjoy it and protect your hair by being kind to it — don't overuse products and dyes.
Dyeing our hair; highlighting it; applying gels and shampoos; straightening it with keratin; using Japanese or Brazilian processes; applying conditioners, masks, and hair sprays; blow drying it too often; and using a flat iron to straighten it or a curling iron to curl it can wreak havoc on hair's texture, quantity, and quality.
Doesn't it make common sense that putting chemicals in your hair and constantly doing something to change its natural state will affect the way it looks and behaves?
Even natural dyes will affect how your hair feels and reacts over the long run. Your hair is made by a live organ — the hair follicle — and it needs to be treated kindly like the rest of you if you want it to look healthy.
Most women will start complaining of more hair breakage or shedding than usual after a few years of using numerous hair products.
Excessive product use is different for each one of us, so you must learn and pay attention to what it means to you and your hair.
For instance, if you have very thick hair, you probably can tolerate more products than a woman with thin hair, so please use your common sense and do what's right for you. Only you can determine how to strike your own balance.
Most women never make the connection between the use of dyes, overtreatments, and hair loss.
So make it a point to pay attention starting today. Also, be on the lookout for any reactions you might have to products — you never know what you are allergic to!
If your hair problem is caused by too many products, you can easily remedy that by using fewer products.
If there is a product you cannot live without, like the latest gloss or hair color, my recommendation is to use it by itself for a few weeks to make sure it doesn't harm your hair.
More Posts by Erika Schwartz, M.D
Change Your Outlook, Change Your Life
Women Don't Need Pelvic Exams
Caffeine: The Energy Killer
More Newsmax Blogs:
Dr. Aline Zoldbrod: Overcoming Inhibitions About Sex
Doris Wild Helmering, LCSW: Are You Too Critical?
Dr. Oz: Get Screened for Prediabetes
Special Links:
© 2016 NewsmaxHealth. All rights reserved.
["source-ndtv"]