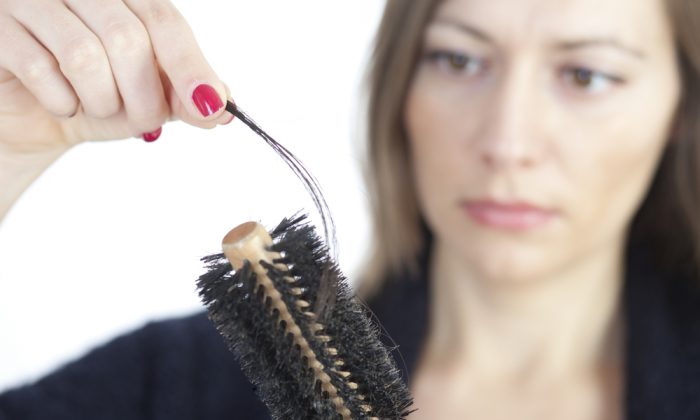 CRANSTON, R.I. (WJAR) — New high-tech, at-home treatment a good option for hair loss, which affects one in four women.
"About a year ago, I noticed some shedding," said Erin Hagopian, of Narragansett.
"She told me her hairdresser first noticed her hair thinning," said Dr. Robert Leonard, a hair expert and surgeon with Leonard Hair Transplant Associates.
"I'd find hair in the brush, in the drains, so I wanted to address," said Hagopian. "It was very concerning."
Six months ago, she came in to see Leonard at his Cranston office.
"It's awful for women to lose their hair," said Leonard.
Leonard prescribed the Capillus RX for Hagopian. It's the newest version of the specialized baseball cap, delivering laser therapy on the spot.
"It's simple to use," said Leonard. "It's convenient and it's very, very effective. One of the safety features of this, it doesn't flash because you know you can't have a laser pointed in your eye.
The laser only turns on when it's on the head. Instead of 30 minutes, Like the older version, the new one is only worn six minutes each day and shuts off automatically.
"It works about 90 percent of the time to slow down progression, and 60 percent to regrow and those are big numbers for hair," said Leonard.
Hagopian has been wearing the Capillus RX for about six months now.
"I've seen a huge difference," she said. "There's no shedding at all. I notice in the shower. There's no shedding and when I brush my hair."
Leonard said Hagopian should expect to see some regrowth in the next six months.
Leonard says it's normal to lose about 100 hairs a day. Any more than that should be cause for concern.
As for the Capillus RX laser therapy cap, he said, short of hair transplant, it is the most effective treatment for women who are experiencing genetic hair loss. The cost is $3,500, with Leonard noting he is the only one in New England prescribing it.
["Source-turnto10"]