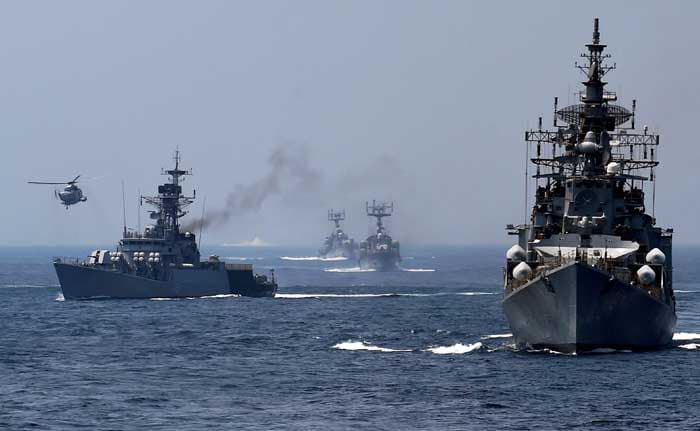 CHENNAI: 
The five-day 'Malabar exercise' on the Eastern coast kicked off today with warships, aircraft carriers and fast attack submarines from the Navies of India, United States and Japan.
Naval personnel of the three countries will participate in the event, termed as "complex", "high-end warfighting" exercise, an official release said.
"Malabar 2015 is a latest in the continuing series of exercises conducted to advance multi-national maritime relationships and mutual security issues," it said.
During the exercise which includes both "ashore" and "at-sea training", there would be knowledge sharing sessions on carrier strike group operations, maritime patrol, anti-submarine warfare, among others.
In the exercise to be undertaken at-sea, the sessions include military-to-military coordination, submarine familiarisation, air defence and surface warfare exercises.
The US ships taking part include aircraft carrier USS Theodore Roosevelt with embarked Carrier Air Wing 1, in line with USS Nimitz, guided-missile cruiser USS Normandy (CG60), littoral combat ship USS Fort Worth (LCS-3), P-8A Poseidon aircraft and a fast attack submarine.
The Navies of India, Japan and US have a common understanding and knowledge of a shared working environment at sea, the release said, adding,these exercises help advance the level of understanding between the sailors.
"As members of Pacific nations, our navies are natural partners and we look forward to continuing to strengthen our bonds and personal relationships," the release said.
["source-ndtv"]