Thousands of runners swarmed the streets of downtown Raleigh Sunday to take part in the Rock 'n' Roll marathon. The event not only drew huge crowds, it helped raise a large amount of money for its premier charity, The Jimmy V Foundation.
As a result, there were a number of runners who ran as part of "Team V," including Brent Skipper. This was Brent's first time running the marathon, although he had been here as a spectator last year to cheer on his girlfriend Carrie Hendrick. She ran the half-marathon all while undergoing chemotherapy for ovarian cancer.
"I ran two marathons previous to even having cancer," Carrie said. "So, it was something of a personal goal of mine to be able to push through. I wasn't trying to prove anything to anyone but to myself that no matter what, cancer wasn't going to win."
Now cancer-free, Carrie had planned to run again this year, up until last month. That's when her doctors sidelined her due to a preventative surgery she'd had aimed at keeping the disease from returning.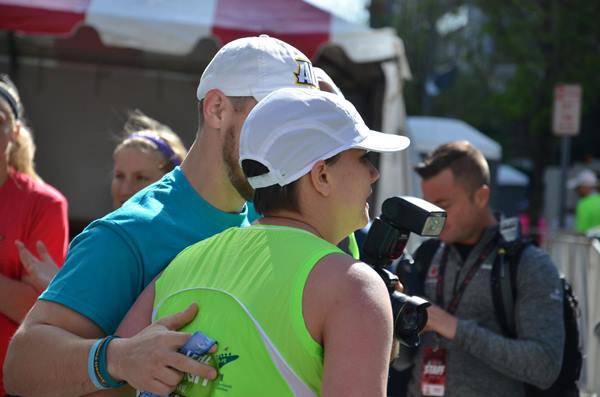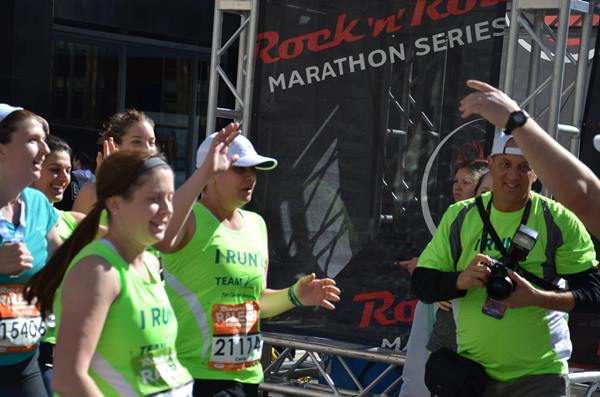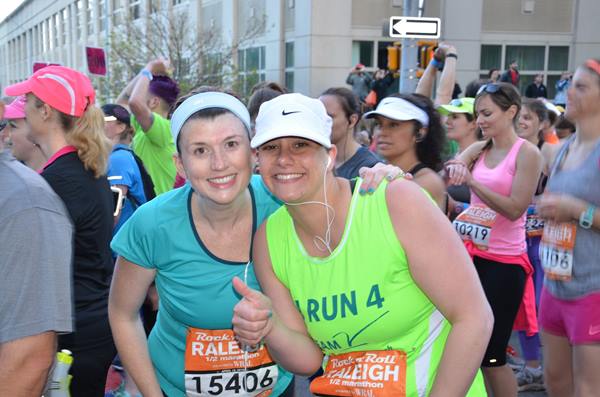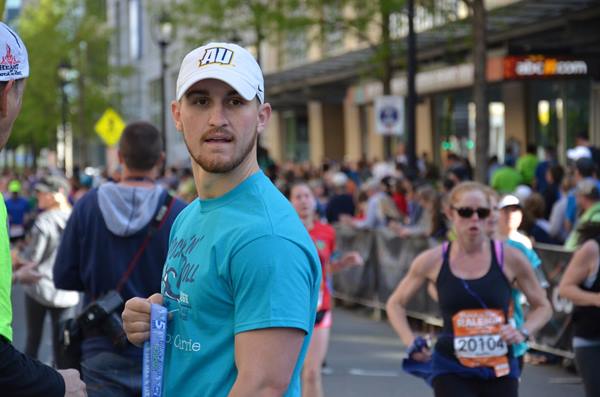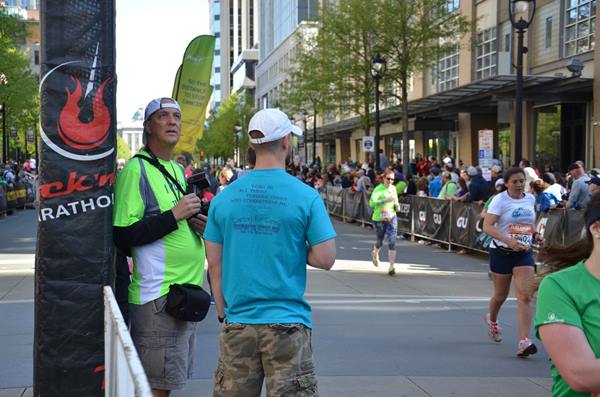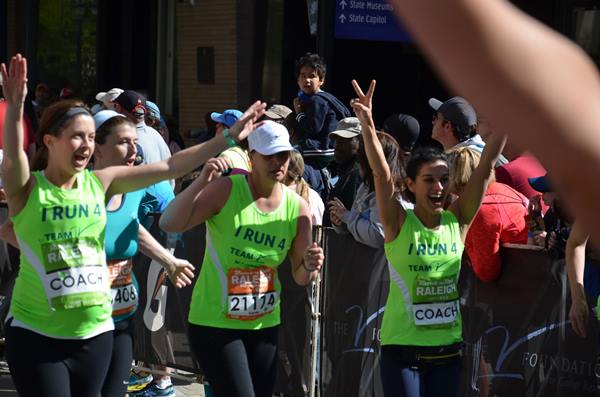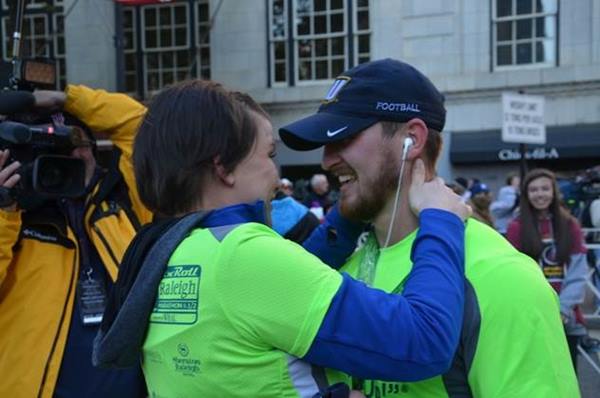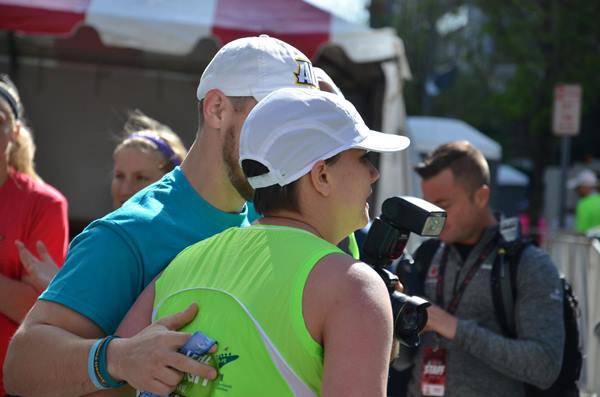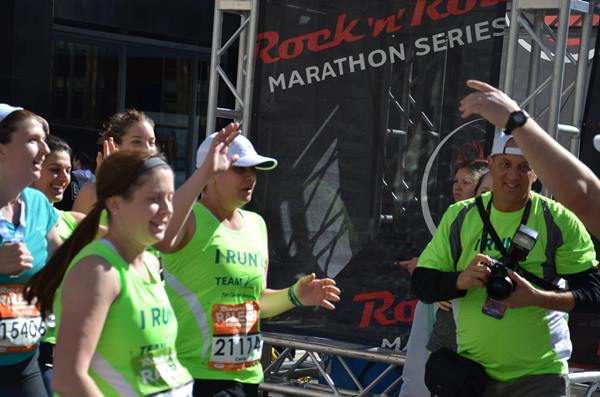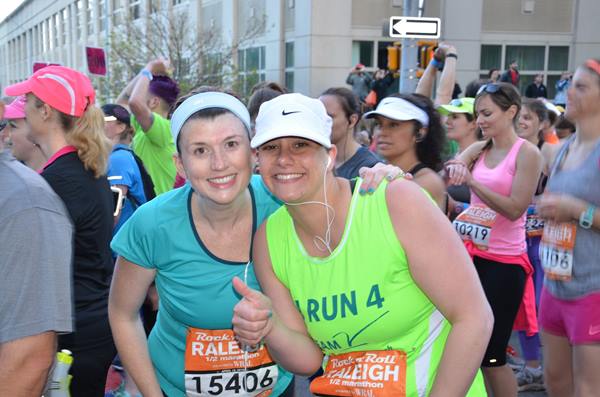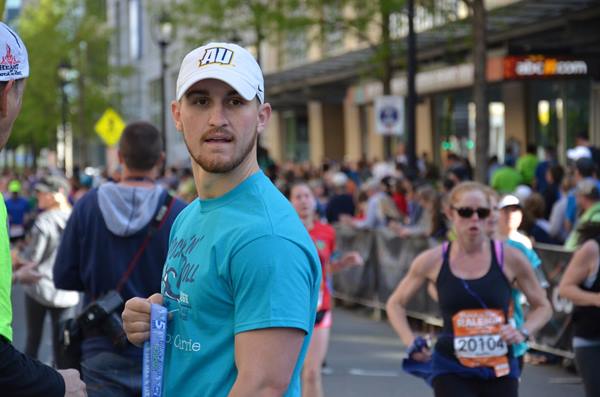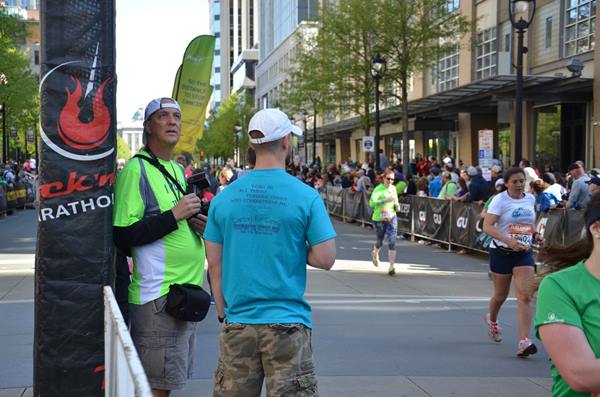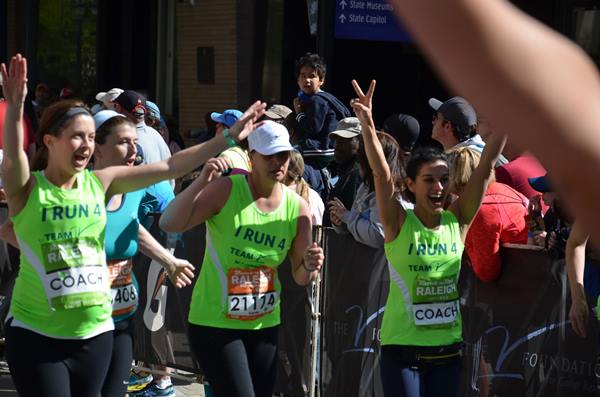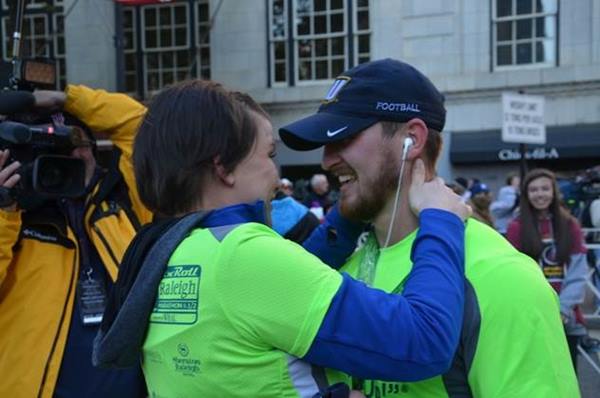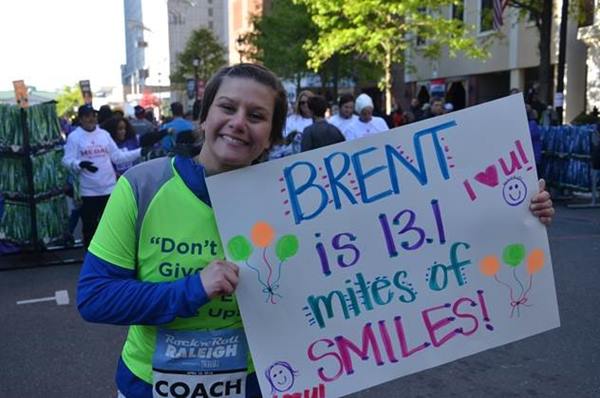 "I was really bummed because I wanted to do it. And so I talked to the Jimmy V Foundation, and they said I could find someone to run for me. And as soon as they said it I thought, 'wait a minute, I already have someone in mind,'" she recalled.
That someone was Brent, who immediately agreed. But, while most of runners spend months training for a half or full marathon, this college football coach from Virginia had a mere three weeks to prepare.
"It's definitely one of the harder things I've done, but it (was) a blast, and knowing I'm doing it for Carrie really kept me going," he stated with a grin.
And, just like Brent had been there to award Carrie her medal at the finish line last year, she was there to do the same for him this year.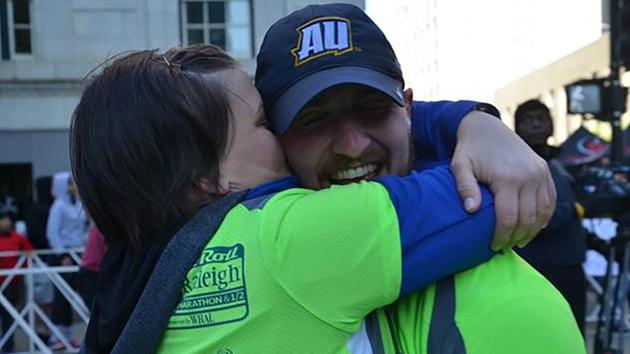 "I was dead tired, and I look up and Carrie is jumping with the medal, and it kind of gave me a burst of energy to get there and give her a hug," he shared after the race, with Carrie by his side. And, when asked what the experience meant to her, Carrie became understandably overcome by emotion.
"As many times as he took me to chemo and was there for me through all the treatments, I think that was the least I could do, to be there for him when he ran a race… that's the one thing I can do to say thank you for how he's just stood by my side," she said as she turned to gaze at him with a smile on her face and tears shining in her eyes.
As for Brent, he says it would do it all again for her in a heartbeat. In fact, the couple plans to come back to run this race again next year, as they've done everything else, together.
Team V has raised more than $600,000 for cancer research as a featured charity partner of Rock n' Roll Raleigh over the past two years. This year Jamie Valvano, the daughter of the late Coach Jimmy Valvano, also ran to celebrate 10 years of being cancer-free after being diagnosed with breast cancer at the age of 33.
Race results (unofficial):
Winner Men's Full Marathon – Sean Zion (2:42:47)
Winner Women's Full Marathon – Emma Astrike-Davis (3:00:43)
Winner Men's Half-Marathon – Bobby Mack (68:02)
Winner Women's Half-Marathon – Molly Nuun (1:21:17)
["source-ndtv"]