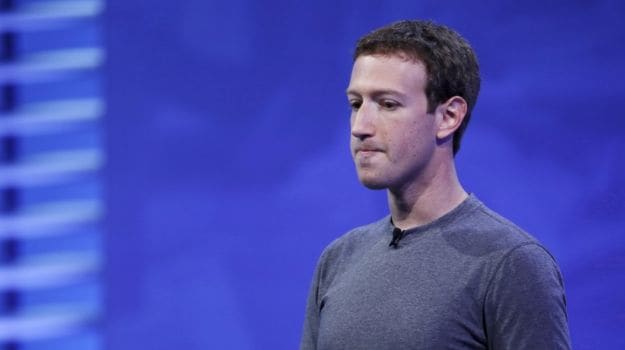 Mark Zuckerberg, Priscilla Chan Aim to Tackle All Diseases
Facebook's founder Mark Zuckerberg and his wife Priscilla Chan have pledged $3 billion to fund medical research over the next decade. At a press conference in San Francisco on Wednesday, they said their ultimate goal was to "cure, prevent or manage all diseases by the end of the century", BBC reported.The funds will be distributed by the Chan Zuckerberg Initiative, which they created in December 2015. Tech leaders are increasingly turning their attention to health. Earlier in the week, Microsoft said it intended to "solve" cancer by using artificial intelligence tools.Google's DeepMind unit is working with the NHS to find a way to use computers to more accurately diagnose diseases. And IBM and MIT announced a tie-up earlier this week to develop AI-based systems that could help clinicians improve the care of elderly and disabled patients.Even so, the Chan Zuckerberg plan is marked by its ambition.Mr Zuckerberg said that at present 50 times more money was spent on treating people who are sick than on curing the diseases that would stop them getting ill in the first place, and added that this needed to change.He outlined three principles that will guide the couple's investments: To bring scientists and engineers together, to build tools and technology that advance research and to grow the movement to fund more science around the world
Chan added that they had already committed $600 million to creating a new research centre called the Biohub, which will bring together engineers, computer scientists, biologists, chemists and other innovators.The Biohub will initially work on two projects.The first is the Cell Atlas, a "map" that describes the different types of cells that control the body's major organs. The second is the Infectious Disease Initiative, which will try to develop new tests and vaccines to tackle HIV, Ebola, Zika and other new diseases.Zuckerberg predicted that by 2100 the average life expectancy would be beyond 100 years.But he cautioned that it would take years before the couple's fund led to the creation of new medical treatments and further time before they could be applied to patients.
(This story has not been edited by NDTV staff and is auto-generated from a syndicated feed.)
["source-ndtv"]