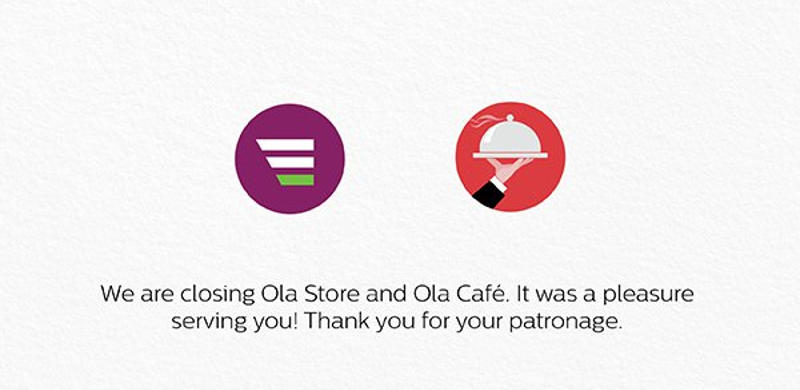 Ola has officially shut down its food and hyperlocal delivery services Ola Café and Ola Store, which were launched as pilots in March and July 2015 respectively.
The Ola Café category no longer appears as a listing, we were unable to place orders on the Ola Store at the time of writing. An email announcing the closure of Ola Café and Ola Store has been sent to users, the company has also made the closure official in a blog post, adding that it is drawing these two experiments to a close and taking learnings from them.
"The Ola Store app and Ola Café category on the Ola app will not be available from this week onwards," the blog post states.
A source close to internal developments had tipped Gadgets 360 about the impending closure of Ola Store earlier this month, citing a lack of synergy with the taxi booking service.
The shut down of Ola's delivery services comes after Grofers closed its operations in nine cities early this year. Peppertap shut down its operations in six cities in February. Flipkart Nearby, launched as a pilot in select neighbourhoods in Bengaluru, was shut down five months after is launch.
Amazon also launched its two-hour delivery service in Bengaluru last month, in a space that sees competition from services like Bigbasket and Terraa, among others.
["Source-Gadgets"]