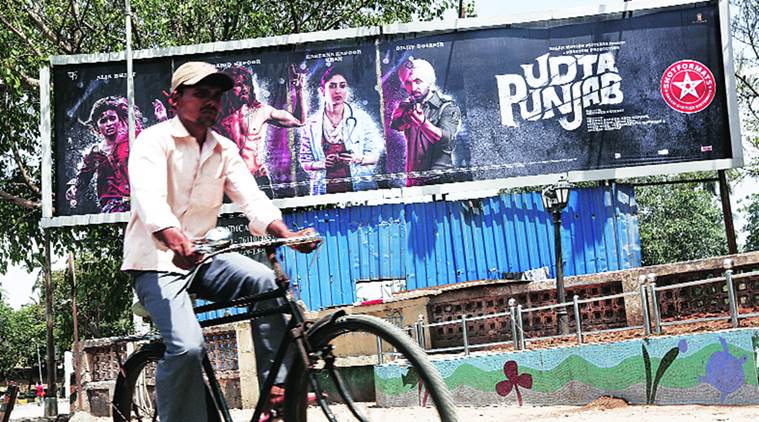 An Udta Punjab poster in Mumbai. The film ran into trouble with the Censor Board for its depiction of Punjab's drug problem. (Source: Reuters)
To mark 2017, The Sunday Express meets 17-year-olds across the country touched by the big events of 2016 — to listen to their questions as they begin their first year of adulthood.
IT'S A common sight along the Amritsar-Khemkaran rail line on the outer edge of Patti town in Punjab's Tarn Taran district: Groups of youth playing cards with cigarettes firmly between their lips. The young men, from the nearby Sangal Basti, where a majority of the families are below poverty line, are drawn to the tracks by the afternoon sun; the passing trains a minor inconvenience.
Among those in one such smoke-filled circle is Charna, 17, a school dropout. His father, he says, died in a road accident when he was just seven. It fell upon his mother, who works as a domestic help, to raise Charna and his elder brother. "I didn't find studies interesting so stopped going to school after Class 8. What use is studying? I know many guys who have passed Class 10 but don't have any proper jobs. They all do manual labour. So it is better to start working from now," Charna says.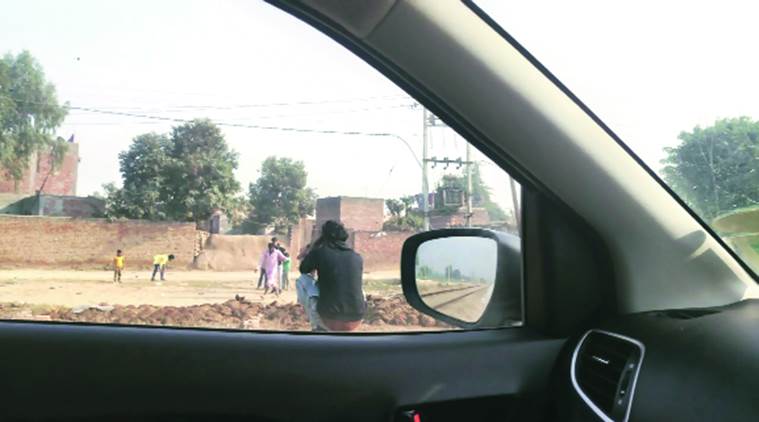 Charna believes he can quit his addiction easily if he wants to.
The teenager works with a dance group that performs at wedding parties. His primary job, he says, is to collect the money showered on dancers and hand it over to the group organiser, for which he is paid between Rs 100 and Rs 200 a day. He also helps cart around the DJ systems, which earns him a little extra. "I think a DJ's job is very comfortable and exciting," Charna says. "Sara din gane suno te nale paise kamao (Listen to songs all day, besides earning money). It doesn't need any educational qualification. I want to be a DJ. Will I be able to buy my own mixing console? I know it is not easy. Let's see what happens."
In Patti, one of the worst-hit areas in a state grappling with drug addiction, there is far too much stuff available that one can get hooked on, he admits, some of which come for as cheap as Rs 10. Earlier this year, Mukhtiar Singh of the town had written a memorandum on the shroud placed on his son's body to draw the Prime Minister's attention to the drug menace in the state.
Watch what else is making news
Watch: CRPF Jawans Celebrate New Year In Naxal-Affected Dantewada
At 15, Charna began with cigarettes and tobacco. Before long, he adds, he had joined the "adults" sitting alongside the railways tracks near Sangal Basti. "We were four friends. We started smoking cigarettes for fun. Gradually, we tried other drugs," Charna says. "I have had all kinds of drugs but heroin. I can't afford it. It costs at least Rs 500 per hit. So I use synthetic drugs. They are not that costly and are easily available."
Charna claims he can give up easily if he wants. "It is not that I am addicted to this stuff. I will quit soon." His brother, who does not wish to be named, isn't convinced though. "I do manual labour. I also smoke and drink. But I have never had synthetic or other drugs. It is better to consume liquor than these synthetic drugs. We have fights almost every day because he does not give a penny to run the house. Instead, he keeps asking my mother for money to buy drugs. It is good that heroin is expensive, otherwise he would have been hooked to it."
["source-smallbiztrends"]