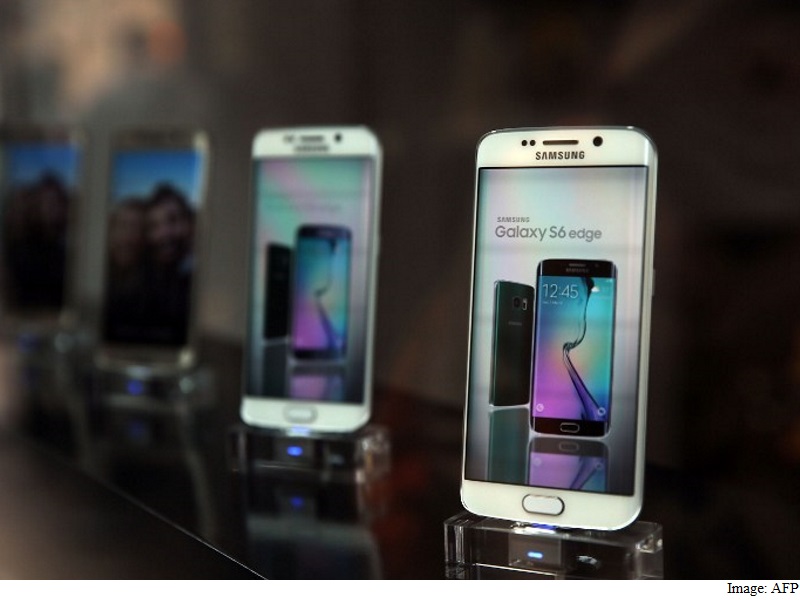 Samsung Electronics warned of slowing demand and economic turbulence after its quarterly earnings missed analysts' estimates, joining Apple in foretelling a downbeat 2016 for the technology sector.
The Korean conglomerate, whose quarterly profit fell short of expectations by almost 40 percent, said the deteriorating global economy was eroding demand for computers and smartphones and depressing component prices. Samsung will invest in new screen and semiconductor technologies such as foldable displays to try and boost profit, executives said on a conference call.
Samsung's warning came days after Apple its biggest customer according to data compiled by Bloomberg predicted its first sales decline in a decade. Chief Executive Officer Tim Cook said the company was seeing "extreme conditions" unlike anything the world's largest technology company had ever encountered, with economic growth in China at its weakest pace in 25 years.
"All technology companies around the world will face a very tough industry ahead. Until the overall demand picks up, it's a matter of how well they can hold out instead of how well they can battle out," said Yoo Eui-hyung, an analyst at Dongbu Securities Co. "For 2016, since no demand growth is expected, it largely depends on how well the supply of chips and displays can be managed."
Shares of Samsung, the world's biggest maker of phones, displays and memory chips, finished 2.6 percent lower in Seoul. The stock has fallen more than 9 percent this year, compared with a 2.8 percent decline in the benchmark Kospi index.
The cautionary tones adopted by Apple and Samsung sent ripples through an industry whose fortunes are entwined with the market's two leading players. Mobile component suppliers TDK Corp., Murata Manufacturing Co. and LG Display Co. slid on Thursday after Apple shares tumbled 6.6 percent.
Alps Electric Co., which Bloomberg-compiled data shows is most closely co-related with Apple, led losers with a decline of 17.4 percent.
Samsung reported net income excluding minority interests fell 39 percent to KRW 3.24 trillion ($2.7 billion) in the December quarter, lagging the KRW 5.4 trillion average of estimates compiled by Bloomberg. That result includes a KRW 2.5 trillion non-operating loss due to impairment charges, the impact of a stronger Korean won and anemic growth in its key smartphone and chip units.
On Thursday, it said will buy back KRW 2.99 trillion of stock in the second phase of its buyback program.
Global smartphone shipments rose just 6 percent in the final quarter of 2015 the slowest pace of growth on record, according to research firm Strategy Analytics.
Samsung said it shipped 97 million handsets including low-end feature phones and 9 million tablets in the holiday quarter. Strategy Analytics estimates Samsung's smartphone shipments grew a mere 0.8 percent in 2015 due to tougher competition from Apple in the high-end segment and China's XiaomiCorp. and Huawei Technologies Co. in the budget category.
"The overall smartphone market will remain difficult throughout this year but we still see growth in the lower-end segment, although competition will be tougher," Lee Kyeong-tae, vice president of the mobile communications business, said on the call. "We will continue to add more follow-up models of the A and J series this year to strengthen our competitiveness in the lower-end space."
To fire up consumers, Samsung will introduce two new versions of its top-tier Galaxy S models at theMobile World Congress in Barcelona next month, according to people with knowledge of the matter. The S7 phone will have a 5.1-inch front screen and the S7 Edge will have a 5.5-inch screen stretching down the sides, one of the people said.
Cost controls helped enhance margins even as mobile division sales fell. Operating profit at the unit rose 14 percent to KRW 2.23 trillion from KRW 1.96 trillion a year earlier.
Operating income at the chip unit rose just 3.7 percent to KRW 2.8 trillion. Prices for DDR3 4-gigabyte dynamic random access memory chips averaged $1.93 in the quarter, compared with $3.77 a year earlier, according to data from inSpectrum Inc.
Samsung said this month that its foundry business received orders from Qualcomm to make Snapdragon 820 chips. It's decided to use Qualcomm's chips for about half of its upcoming S7 devices only a year after turning away from the U.S. company, people with direct knowledge of the matter have said.
Operating income from displays fell 36 percent to KRW 300 billion while profit at the consumer electronics division, which comprises TVs and home appliances, rose more than fourfold to KRW 820 billion in the quarter, benefiting from falling panel prices and strong U.S. holiday-quarter demand for 4K televisions.
© 2016 The Washington Post
Share a screenshot and win Samsung smartphones worth Rs. 90,000 by participating in the #BrowseFaster contest.
["Source-Gadgets"]