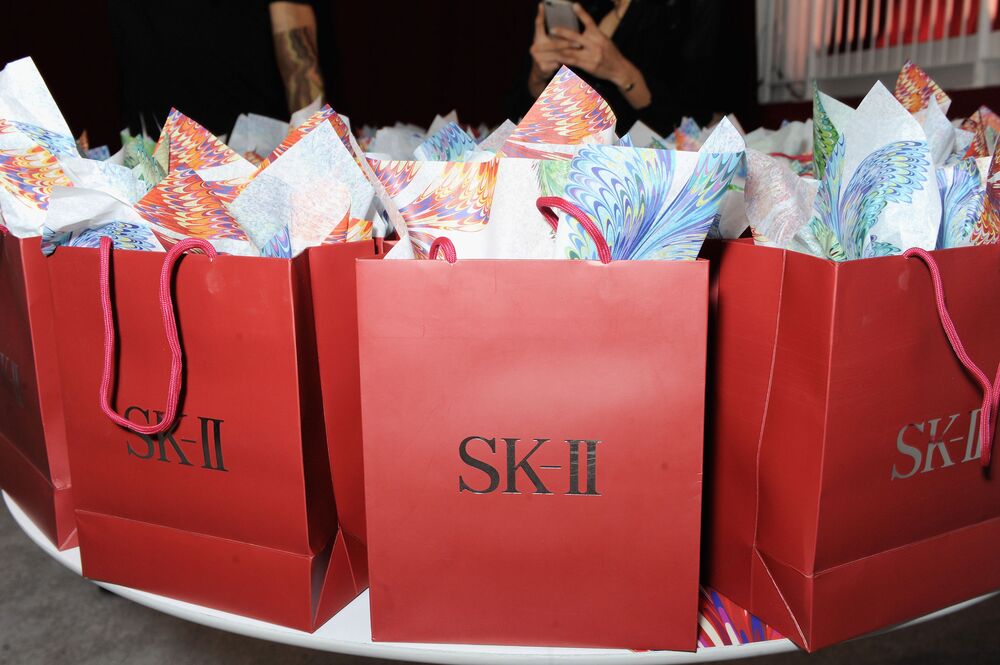 In the four-minute advertorial, a young Chinese woman, her long hair pulled into a ponytail, weeps as her parents discuss her single status. "She's just average-looking, not too pretty," her mother says. "That's why she's a leftover." In China the phrase sheng nu, or "leftover woman," is a derogatory term referring to those in their late 20s who are unmarried.
A Procter & Gamble marketing campaign aims to remove this stigma while promoting products such as its $179 Facial Treatment Essence and $225 GenOptics drops for age spots, both included in its pricey SK-II skin-care line. The campaign features women who've chosen to pursue their dreams instead of being pressured into marrying for the sake of it. It's helped increase sales of SK-II in China more than 50 percent over the past nine months, says Markus Strobel, global president of SK-II. "This campaign has put us on the map in China and generated extremely positive sentiment among consumers and retailers," he says. "It's helping us win with young professional and executive women."
For P&G, which has said it underestimated the Chinese appetite for premium products, expensive ones such as SK-II goods, teeth-whitening kits, and ProGlide Flexball razors now make up half the company's lineup around the world. The campaign has helped SK-II expand globally, too.
The centerpiece of the campaign is the sheng nu video, which has been watched 46 million times on YouTube and elsewhere. In it, the weepy young daughter and other women talk about the pressures they face to wed. The women and their parents are shown visiting a so-called marriage market in an urban park where parents post ads seeking mates for their children—then the women show their parents their own ads, stating their desire to remain single until they find a spouse they love.
Swedish ad agency Forsman & Bodenfors produced the video as part of P&G's "Change Destiny" SK-II campaign, started almost three years ago. It encourages women to overcome barriers and work and live as they want.
There's unease in China around some women's desire to marry later, says Jennifer Gilhool, a former Ford executive there who leads the U.S.-based Gender Economics Lab, a management consulting firm. Those who wait often struggle in a society that still supports traditional roles. Chinese parents, many of whom have only one child, expect daughters (and sons) to marry and provide a grandchild. The government is also promoting early marriage to deal with the aging population and low birthrate. Young men, who outnumber women, are anxious to find suitable matches as early as possible.
Gilhool is no fan of P&G's campaign, saying it emphasizes women's appearance and not their accomplishments. "I think the impact of the ad isn't aligned with the intention," she says. P&G spokesman Damon Jones says the campaign "celebrates women who are independent and creating their own definition of happiness, regardless of societal expectations."
Chinese women who want to delay marriage or stay single say it will take more than an ad to alter prejudices. "The commercial just spells out the problems we have. It doesn't really give a solution," says Tong Lei, a 36-year-old executive who works in the tourism industry in Shanghai. She's seen the video but hasn't used SK-II products. "My parents can understand that society has changed," she says, "but their values, in terms of prizing marriage, won't change." She says her relationship with her parents improved only after she moved from their home into her own apartment two years ago, an option not economically possible for many single women. "This mindset of looking down on single women will only change when my generation becomes parents," she says.
Jessica Sui, 29, a native of Shenzhen who works for an airline-services firm in Shanghai, says she didn't realize when she first watched the SK-II video that it was done by the skin-care company—the brand's logo doesn't appear until the end. She wants to show it to her parents. "I hope it will make them feel better," Sui says. "The marriage problem bothers them more than it bothers me." Her brother agreed to an arranged marriage, but she refused. "Parents think marriage is bliss," she says, "but people my age don't think so."
—With Rachel Chang
The bottom line: A marketing campaign in China for SK-II products has boosted sales growth more than 50 percent over the past nine months.
["source-ndtv"]