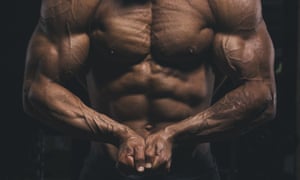 A series of raids in northern England has uncovered an operation suspected of selling a deadly fat-burning chemical used by bodybuilders that has killed eight young people in Britain in the last two years.
Around 11 kilos of the chemical 2,4-dinitrophenol, known as DNP, was found last month at premises in Wigton, Cumbria, alongside other legal supplements and equipment that could be used for making tablets.
The premises are believed to be used by a company called Enhanced Athlete Europe, set up by a flamboyant ex-lawyer turned bodybuilding star who calls himself Dr Huge and has his own YouTube channel on which he extols the virtues of "the world's most dangerous fat loss drug".
DNP is a fertiliser that can be used in explosives. Because it is not intended for human consumption, it is not regulated by the drug licensing authority but by the Food Standards Agency (FSA). The raid last month was led by their National Food Crime Unit.
Three local authorities and Northumbria and Cumbria police also took part, along with the Medicines and Healthcare Products Regulatory Authority (MHRA). Other sites were searched too.
The FSA says it is still trying to speak to "those identified and connected" with the alleged DNP pill factory. In a statement, its chairman, Heather Hancock, said:"DNP can and does kill. We are relentless in pursuing those seeking to profit from the illegal sale of this toxic substance for human consumption.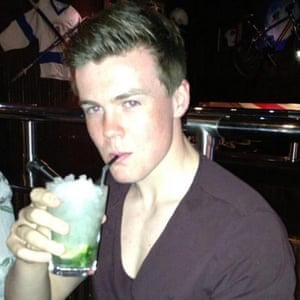 "We have been able to disrupt supply routes and close down websites. That stops people being put at risk from the severe harm that comes from consuming DNP."
It is believed that more than 60 people have died worldwide as a result of taking DNP, eight of them in Britain since 2015. They include Sarah Houston, 23, a medical student at Leeds, Chris Mapletoft, 18, from Twickenham who had just taken his A-levels and Eloise Parry, 21, a student in Wales.
The substance heats up the body's metabolism, burning fat, but it can cause drastic overheating. Its victims' organs literally cook inside the body. Once taken, there is no antidote.
Enhanced Athlete is based in Sacramento, California, fronted by Charles Anthony Hughes (aka Dr Tony Huge) who is said to have given up his legal practice to run the business.
On his YouTube channel, he openly discusses the use of DNP with other bodybuilders. Other videos flaunt his lifestyle, showing off a Ferrari costing in excess of $150,000 and lifting women over his head.