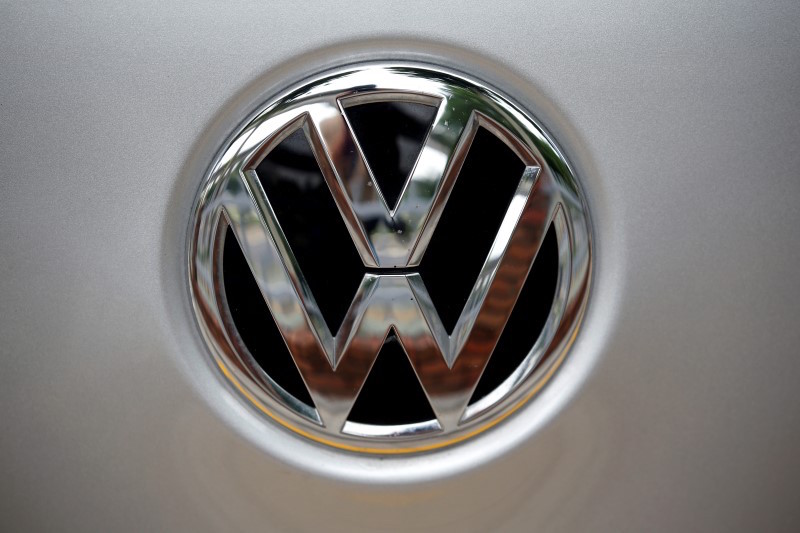 Volkswagen is planning further acquisitions in the market for new transportation technologies and services, a leading manager at the German carmaker said, as it seeks to make up ground after its emissions scandal.
Europe's largest automaker, which had been reluctant to commit to new industry trends like car sharing, is also looking for more alliances with technology firms as it tries to capture new business post-Dieselgate, Volkswagen (VW) digital chief Johann Jungwirth said.
"Yes, there are further opportunities" for purchases, Jungwirth said in an interview with Reuters this week. "We have quite a few things in the pipeline," he said, without going into details.
VW took a $300 million stake in May in ride-hailing company Gett which competes with Uber as it builds a services business that VW expects to generate billions of euros in sales by 2025.
But Jungwirth, a former Apple and Daimler manager, acknowledged that VW is a latecomer on new technologies as it pushes into self-driving cars and ride-sharing – areas where rivals have already made inroads.
"We have a massive need to now work with the same passion for detail and the same focus on software and services as on hardware (cars)," said Jungwirth who joined VW last November when it was struggling with the aftermath of its Diesel emissions scandal.
Fully Autonomous
VW, through its Audi luxury flagship brand, has committed to developing a fully self-driving car rather than working on incremental autonomous-drive features that would occasionally require the intervention of the driver.
To help speed its development of self-driving cars, the manager said VW will "massively expand" its presence in Silicon Valley where it is setting up centres for future design and autonomous driving alongside its electronics research lab.
VW will be at the forefront of carmakers rolling out fully automated driverless vehicles for commercial ride-sharing no later than 2021, according to Jungwirth.
It is a competitive field. Uber formed an alliance with Volvo this week and plans to test driverless control systems in Volvos and Ford Fusion models in a pilot scheme in Pittsburgh.
VW group may target overseas cities for its autonomous vehicle programme as the United States and China are likely to push harder than Europe to authorise the operation of self-driving cars.
"I expect the first such vehicles to hit the market in the next 3-5 years," said Jungwirth.
Wolfsburg-based VW may use the Paris Motor Show on Sept. 29-30 to update industry observers on its digital transformation, Jungwirth said, without being more specific.
VW has moved to embrace new technologies as part of its recovery from its worst business crisis when it was found to have cheated emissions tests.
Chief Executive Matthias Mueller said in June VW would hire another 1,000 software engineers. Two months on, the carmaker has more applicants than vacancies with the post-Dieselgate strategic shift acting as a catalyst, Jungwirth said.
"That (transformation) is having extremely positive effects," he said, referring to candidates from the Silicon Valley, start-ups, suppliers and rival carmakers.
© Thomson Reuters 2016
["Source-Gadgets"]