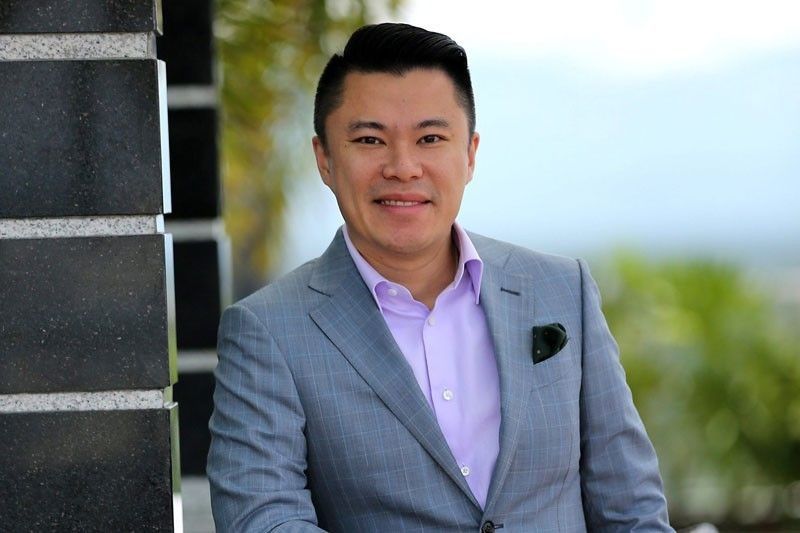 MANILA, Philippines — Infracorp Development Inc., the infrastructure arm of tycoon Andrew Tan's Alliance Global Group Inc. (AGI), is eyeing to develop other infrastructure projects two years since it forayed into the business.
In a chance interview, Infracorp president Kevin Tan said it is already looking into possible future projects, while the company is still waiting for the government to decide on its first unsolicited infrastructure project proposal.
"We're looking at other projects. I can't say yet, but these are transportation related projects," Tan said.
In 2017, the AGI announced that it was joining the infrastructure bandwagon, forming Infracorp to handle the public-private partnership project and other proposals as well.
It submitted an unsolicited proposal to build a two-kilometer elevated train that will link Fort Bonifacio Global City in Taguig to the Guadalupe Station of the Metro Rail Transit.
The monorail, dubbed as the Skytrain, hopes to benefit around 60,000 to 100,000 passengers daily.
Tan said their group is still waiting for the government to decide on the project.
"We're still waiting for NEDA (National Economic and Development Authority) approvals. Hopefully they can finish it in the first quarter," Tan said.
He said the company could commence construction as soon as they get the necessary approvals.
Last year, the Department of Transportation granted the company original proponent status for the project.
Tan said the planned elevated train is seen reducing travel time from the Fort to MRT Guadalupe to only five minutes.
The train will utilize the automated cable-propelled monorail technology.
Under the proposal, a station will be built in Guadalupe, Makati near the MRT station and another in Uptown Bonifacio, a township development of AGI's real estate arm Megaworld, at no cost to the government.
The Skytrain monorail project will take three years to construct and it could be interconnected with the subway system project passing through Fort Bonifacio that the government is set to build.
Funding of the project will be internally-generated.
The infrastructure business widens the Tan Group's already vast empire, which includes property, food, hotels and gaming, and liquor.
The Duterte administration has vowed to usher in the so-called golden age of infrastructure in the country through its Build Build Build program wherein government would increase state spending to seven percent of gross domestic product from five percent at present.
The government has lined up around 75 projects under the infrastructure program including new roads and bridges, airports, a subway, railway and many others.
["source=philstar"]