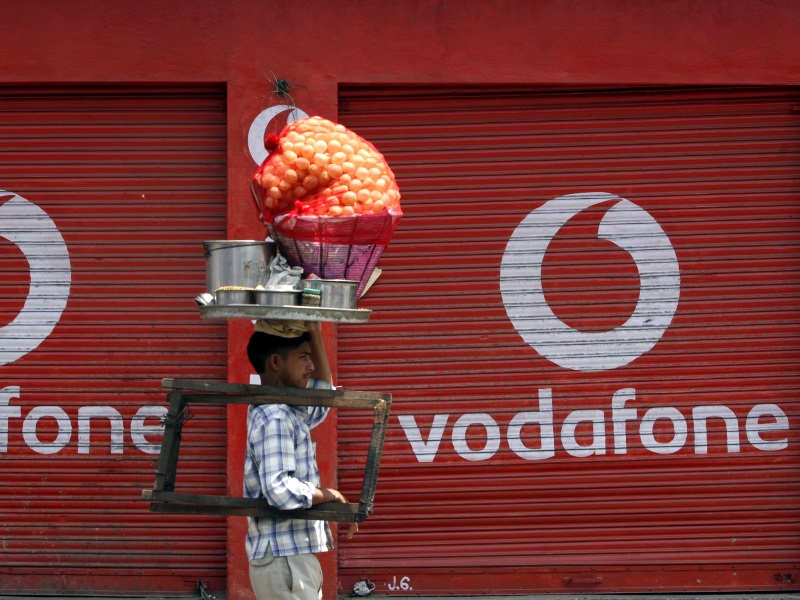 Leading telecom player Vodafone India Wednesday said it plans to acquire more spectrum to increase its network.
"We have plans to acquire more spectrum, whether they are in trading route, sharing route or action route, we have not announced yet. But we do have plans to have more spectrum.
We feel that we need to increase our portfolio," Vodafone India managing director and CEO Sunil Sood told reporters in Mumbai.
Sood said that in the next phase of its 4G roll-out, it will cover the key circles of Gujarat, Haryana, UP (E) and West Bengal soon. The company is already offering 4G services across the five circles of Mumbai, Delhi & NCR, Kolkata, Karnataka and Kerala.
With this roll out, its 4G services will be available across 1,000 towns this year, he said.
Announcing the second phase of its 4G roll-out, Sood said, "The response from customers who have experienced our 4G services in the five circles of Kerala, Karnataka, Kolkata, Mumbai and Delhi & NCR is positive and encouraging. As we expand our 4G coverage across the country, we remain steadfast in our commitment to offer our customers a world-class data and voice experience."
The nine circles of Mumbai, Delhi, Kolkata, Karnataka, Kerala, Haryana, Gujarat, UP (E) and West Bengal, together contribute to just under 70 percent of Vodafone India's data revenues.
Speaking about Vodafone 4G service, Sood said, "In the past year, significant investments have been made to expand, enhance and upgrade our network enabling us to provide a better and richer network experience to 198 million customers.
"We will continue our focus on deploying multiple technologies-2G, 3G & 4G to cater to the myriad connectivity needs of both urban and rural customers. Our future-fit network is ready to service the rising demands of an increasingly Digital India."
Commenting on the call drop issue, Sood said, "We are working on it. We have already invested over Rs. 2,000 crores in Delhi, NCR region and Mumbai circles for adding fibre network and adding more sites. We have invested Rs. 1,000 crores and added 3,185 sites and 600km of fibre network last year in Delhi and NCR. In Mumbai we invested Rs. 1,261 crores and added 4,963 sites along with 250km fibre in last one year period."
"We have registered 40 percent improvement in drop calls issue and 35 percent reduction in network complaints," he added.
["Source-Gadgets"]