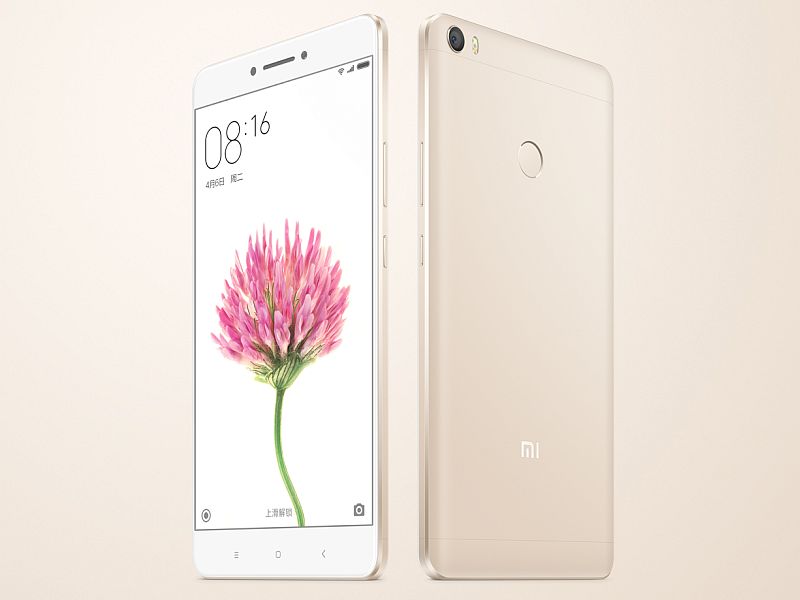 HIGHLIGHTS
Freedom 251 continues to draw controversy
The Xiaomi Mi Max launched this week, and caused a riot
Android N stands for Nougat, bad luck Nutella
It's been a big week in tech news with a lot to take in. There were some interesting launches – not all of which went well – and there were a lot of developments that got a lot of attention this week. One piece of news that you might have heard – Android N is officially Android Nougat now – a decision that is going to leave a lot of people here looking for the pronunciation guides.
Game of Thrones Season 6 is finally over, and there's been a lot to process. We put together some of the best and worst moments of the season, and we also have a podcast about Game of Thrones Season 6 you should listen to.
This week also saw the first known death from a crash using Tesla's Autopilot feature. Fears over the safety of autonomous vehicles might be overstated, but with the technology at such a nascent stage, incidents like this will certainly not help in the court of public perception. Earlier this week, it was announced that BMW and Intel are teaming up to make self-driving cars.
And in India, Freedom 251 maker Ringing Bells continues to raise controversy, this time over workers' conditions. The phone, which looked dubious to start with, was first going to be delivered from June 28, then it was pushed to June 30, and now it's going to be delivered from July 6.
In terms of actual launches, it's been an eventful time though not as busy as some recent weeks were. The Vivo X7 and X7 Plus were launched. There's also the confusingly named iBall Andi 5G Blink 4G launched at Rs. 6,299, and of course, there was the Xiaomi Mi Max launch. Another launch this week is the Intex Aqua 3G Pro Q entry level Android phone launched at Rs. 2,999, and at the other end of the spectrum, the ZTE Nubia Z11 with 6GB of RAM and Snapdragon 820 SoC was launched as well.
(Also see: Xiaomi Mi Max Review)
Other launches this week included the Lyf Flame 5 with VoLTE, the Lyf Earth 2, the Intex Aqua Classic, and the Micromax Unite 4 and Unite 4 Pro with Indus OS 2.0
(Also see: With Indus OS 2.0, Micromax Wants to Tap Non-English Speaking Consumers)
Apart from the usual spate of launches, there were some other interesting developments this week.
For one, is Apple following anti-competitive practices? That's what Spotify alleged saying its app was unfairly rejected to protect Apple Music, though Apple responded saying Spotify was looking for preferential treatment. Meanwhile, Facebook is killing the Paper app on July 29, so the fantastic Paper by fiftythree is once again the only one with that name. Now, if Apple renames the Pencil, fiftythree will be really thrilled.
The Xiaomi Mi Max launch in India was a bit of a disaster, as angry 'fans' caused chaos at the Xiaomi event and things became calm only after police intervention. That's not the only Xiaomi related development this week either. Xiaomi said it doesn't need government exemptions to open retail stores in India. The company had reportedly applied to open retail stores in April seeking an exemption from local sourcing norms, but Xiaomi's India Head Manu Jain said that the company is manufacturing devices locally and so does not need an exemption. This is contrary to the news earlier that Xiaomi had sought an extension but retracted its application.
In India, Google now officially rolled out an option to let you quickly switch between Hindi and English search results. In Bangalore, Team Indus, the only Indian entrant for Google's X-Prize, launched a competition for space enthusiasts, giving students a chance to send a project to the surface of the moon. Another piece of news that sounds promising is that the Supreme Court dismissed a PIL seeking WhatsApp's encryption key.
Amazon Web Services got a new region, it's 13th globally, in Mumbai this week. AWS India head Bikram Singh Bedi told Gadgets 360 that this will help with latency and data sovereignty concerns; this could signal a new focus on public sector customers in India.
On the global stage, a lot of people have been speculating about how the British referendum on its EU status, "Brexit", will affect businesses. There's still not too much clarity, but Google at least seems to be staying put. Eric Schmidt says the Brexit vote is unlikely to shift investment which will leave some people sighing with relief. A man in the US claims that Apple owes him a fortune for coming up with the iPhone, and a former US secret service agent is suspected in Bitcoin thefts.
Another interesting development this week was when Nasa's Juno mission entered Jupiter's magnetic field. The Jupiter-bound spacecraft has entered the planet's magnetosphere, which is the largest structure in the solar system, and the boundary into Jupiter itself. And do you remember the Philae lander? Well, the Rosetta spacecraft with reunite with the robot lab Philae on the surface of a comet on September 30, according to a statement from the European Space Agency. Meanwhile, a study says that the presence of Manganese Oxide indicates that Mars was once Earth-like.
And in headlines that we never thought we'd ever type – a man has married his smartphone – in, where else, but Las Vegas.
Win Star Trek merchandise and movie tickets by participating in our Star Trek Beyond contest.