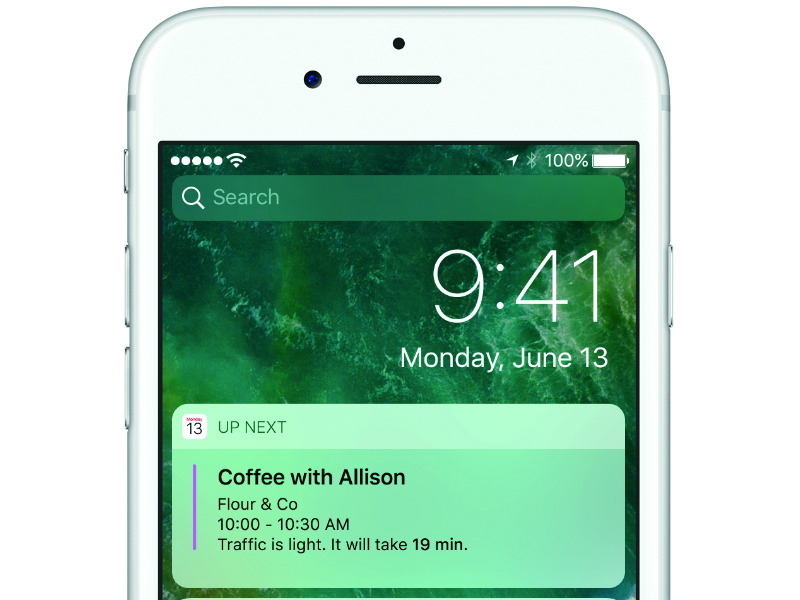 HIGHLIGHTS
iOS 10 public beta is now available.
You can download and install it for free.
Be sure to back up your iOS device first.
Apple has made iOS 10 public beta available as a free download. If you want to try out the newest version of Apple's mobile operating system, you can do so now. A word of caution – be sure to backup your iOS device before you download and install iOS 10 public beta. Be aware that this isn't the final version of iOS 10 and that it will have quite a few bugs and that your favourite apps may stop working entirely. We strongly advise that if you're going to install iOS 10 public beta, don't do it on your primary iOS device.
Which iOS devices can install iOS 10 public beta?
Apple has announced iOS 10 for the following devices:
iPhone 6s
iPhone 6s Plus
iPhone 6
iPhone 6 Plus
iPhone SE
iPhone 5s
iPhone 5c
iPhone 5
iPad Pro 12.9-inch
iPad Pro 9.7-inch
iPad Air 2
iPad Air
iPad 4th generation
iPad mini 4
iPad mini 3
iPad mini 2
iPod touch 6th generation
If you have any of these, you can install the iOS 10 public beta. Follow the steps below.
How to download and install iOS 10 public beta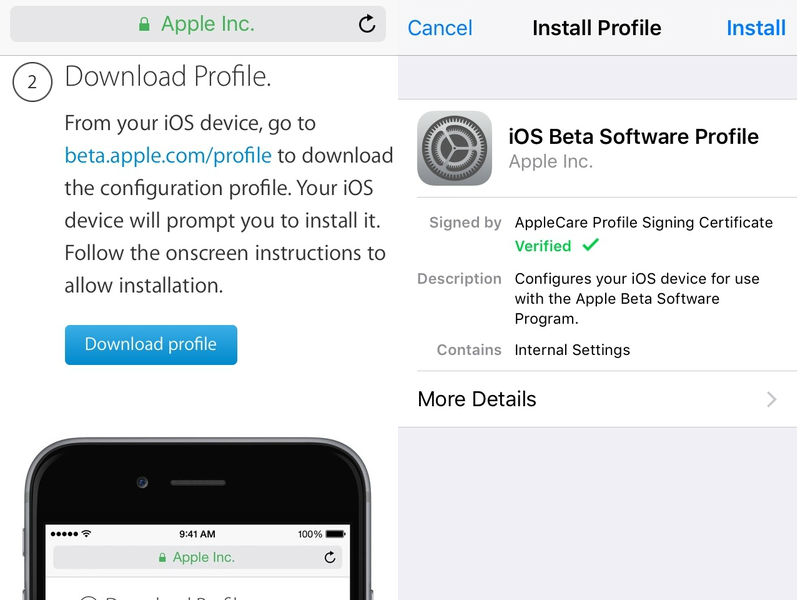 Open Safari on any of the iOS devices listed above.
Head to Apple's iOS 10 public beta website.
Tap the blue Sign Up button and sign up for the beta software program.
If you already have signed up, just tap Sign In and key in your your Apple ID and password.
Read the Apple Beta Software Program Agreement and tap Accept.
Tap the iOS tab. Its background becomes blue when selected.
Under Get Started, tap enroll your iOS device.
Scroll down and tap the blue Download profile button.
This will take open an Install Profile screen, asking you to install iOS Beta Software Profile. Tap theInstall button on the top-right.
Enter your passcode, if any.
Read the Consent message from Apple. Tap Install on the top-right.
Tap Install again in the pop-up.
A pop-up will ask you to restart your iOS device to apply changes. Tap Restart.
Once the device has rebooted, head to Settings > General > Software Update.
You will see iOS 10 Public Beta 1 here. Tap Download and Install.
Enter your passcode, if any.
Read Apple's Terms and Conditions and then tap Agree on the bottom-right.
Now iOS 10 will begin downloading. On our iPhone 5s, it showed up as a 1.6GB download.
Once the download is complete, tap Install Now to install iOS 10 public beta on your iOS device.
Even though this process seems long, it is fairly simple. Most people will have no trouble installing iOS 10 public beta. Did you take the plunge and install iOS 10 public beta on your iOS device? Do you like it? Let us know via the comments. For more tutorials, visit our How to section.
Win Star Trek merchandise and movie tickets by participating in our Star Trek Beyond contest.