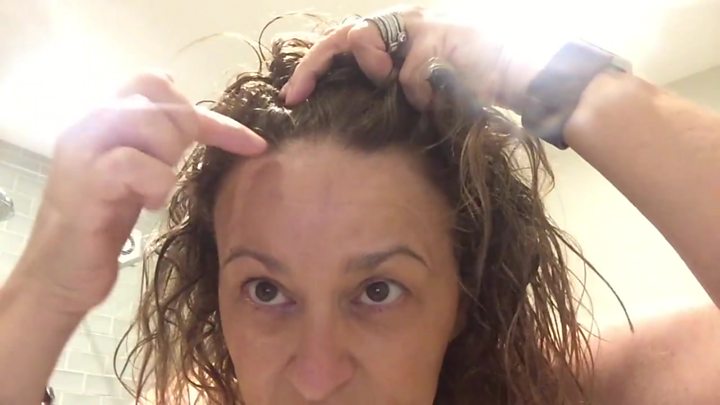 For some people it may be the stuff of nightmares, but baldness isn't just a male problem. Loose Women panellist Nadia Sawalha has posted an emotional video talking about losing her hair at the age of 52. But what is female baldness?
The TV presenter admitted her trademark curls were fake and that she was going through the perimenopause, which is the start of the menopause.
She revealed a doctor told her she had the balding gene.
What is the balding gene?
Genetic or pattern hair loss – androgenetic alopecia by its proper name – is the most common cause of hair loss in men and women, explained Iain Sallis, director of the Institute of Trichologists.
It is inherited from one or both parents and can be triggered by hormones at any time after puberty.
Hair is lost at the front, top and the crown of the scalp. The hair loss can vary from thinning to complete baldness.
NHS England estimates that around 50% of women over the age of 65 experience female-pattern baldness.
There are three main things that can cause this type of hair loss: age, inheritance and the hormone testosterone.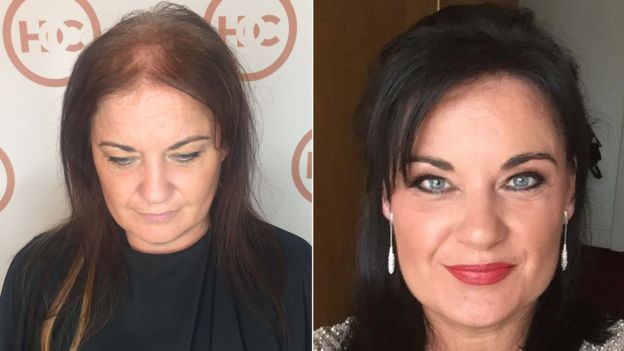 Hayley Jennings, who set up the Yorkshire Hair Loss Clinic, said the majority of her clients were women – especially mothers – in their 30s and 40s with female pattern hair loss.
"This effects one in four women. I have clients who feel embarrassed and unattractive at a time when they should be feeling their most confident," she said.
What has it got to do with the menopause?
It's all about hormone changes, which women can experience after puberty, pregnancy or menopause.
Dihydrotestosterone (DHT) is the main hormone responsible.
"After menopuase, the oestrogen is no longer in the body to counter the testosterone," said Mr Sallis.
According to the Association of Dermatologists, DHT causes a change in the hair follicles on the scalp. The hairs from those follicles become smaller in diameter, shorter in length and lighter in colour until the follicles stop producing hair all together.
[Source"timesofindia"]