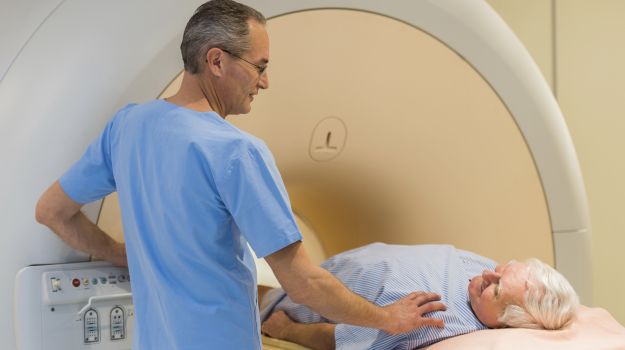 Prostate cancer which develops in the male reproductive gland poses no major threat to life if diagnosed and intervened at early stage, say health experts.
"If detected and intervened at early stage, an individual can comfortably live for 10-20 years. Prostate cancer (PCa) does not lead to death," P.N Dogra of the AIIMS, New Delhi told IANS.
"There is no major reason to worry if diagnosed with PCa. A person, even if diagnosed with the same, can will have a normal death and not out of cancer," Dogra, who heads Urology Department of the All India Institute of Medical Sciences (AIIMS), said.
"Certain cancers are silent but it should also be noticed that not all cancers are life taking one. Normal life can be comfortably led even if diagnosed with PCa," Anup Kumar, Head of Department of Urology and Renal Transplant at Safdarjung Hospital, New Delhi, said.
The experts also advised for health check-ups for men above 50, especially for those whose family members have been diagnosed with the cancer.
"We do not recommend mass screening for cancer. Those who are having symptoms related to urination should first undergo blood test and finger examination which is free in government hospitals. Following the results of the test, we recommend PSA (prostate specific antigen) test which is also done without any cost at government hospitals," Kumar maintained.
"The main symptom of PCa is associated with urination. One might face problem while urinating, can feel a burning sensation or might have to urinate multiple times at night. If any such symptoms persist, one should immediately go for check-up," Kumar suggested.
Cancer of the prostate is the second most frequently diagnosed cancer among men in the national capital accounting for about 6.78 per cent of all malignancies, according to DelhiCancer Registry.
According to a study by International Agency for Research on Cancer, the world-wide prostate cancer burden is expected to grow to 1.7 million new cases and 4,99,000 new deaths by 2030.
According to the health experts, heredity, gene and lifestyle factors play a major role in development of prostate cancer.
"Prostate cancer, which is found only in men, mostly occurs after the age of 50. If in a family someone is diagnosed with PCa, then there is a high chance that the disease is carried forward by the offsprings. It is also noticed that fire fighters are more prone to get the disease," Dogra pointed out.
Obesity, lack of exercise and too much consumption of red meat may lead to an increase in cancer patients, the experts noted.
The experts also added that though cancer cannot be stopped, it can be prevented to some extent with adoption of healthy lifestyle routine.
"For low risk cancers, we prefer to keep under observation and we do not opt for treatment while for high risk cancers we advocate treatment considering the lifespan of patients — when at least 10-15 years of lifespan is left. If lifespan is less, we opt for alternative therapy and don't apply any aggressive form of treatment," Dogra added.
For awareness, the experts added that they are talking with the health ministry to revive the programmes which were earlier introduced.
"PSA test should be made compulsory for everyone with symptoms. The government-run hospitals like Ram Manohar Lohia, Safdarjung and AIIMS have all the facilities available for treatment," Kumar said.
"PSA test should be made accessible in remote areas as well," Kumar stressed.
It is also promising to note that new drugs are becoming available to treat metastatic prostate cancer, the experts suggested.
"Presently, research is going to develop a vaccines to prevent prostate cancer," Dogra said.
(This story has not been edited by NDTV staff and is auto-generated from a syndicated feed.)
["source-ndtv"]