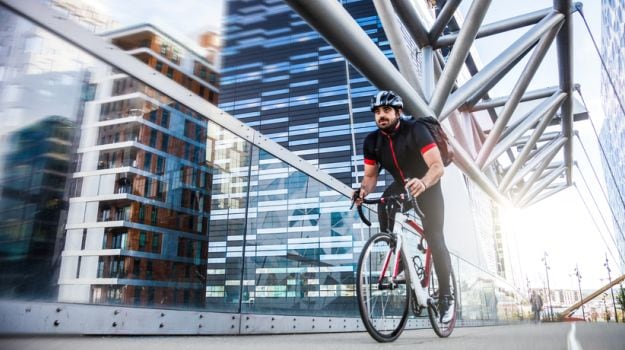 Healthy city design and planning in densely populated countries like India can reduce growing epidemics, injuries and non-communicable (NCD) diseases such as heart disease, diabetes and cancer, finds a new study.
According to the study, published in the journal The Lancet, health gains can be achieved if cities are designed in a way that shops, facilities, work and public transportation are withinwalking distance of most residents.
By 2050, the US, China and India are predicted to see their populations increase by 33, 38 and 96 per cent respectively, the study found.
Sprawling residential developments lead to declines in physical activity, increases in air pollution and higher rates of road death and serious injury.
Researchers studied how to implement timely research into city design, planning and policy to improve the health of a city's residents.
"Shifting from city infrastructure that encourages the use of automobiles to a design providing safe and easy walking, cycling and public transportation options would reduce traffic injuries, air pollution and physical inactivity," said James F. Sallis, researcher at the University of California San Diego School of Medicine, US.
Additionally, limitations in the ability of people to walk or cycle in their daily commute makes public transportation expensive to deliver, which can lead to an increase in chronic disease and injury.
"Many city leaders around the world are not applying the lessons of research to make cities as healthy as possible," said Sallis.
To improve the effectiveness and implementation of research, Sallis and team suggested that studies must include collaborations between scientists and multisector policy makers and address questions that are relevant to city leaders, including information about public opinion and costs.
"City planning policies can affect health, both positively and negatively. A major incentive to make changes now is that designing cities for health and active transport, rather than automobile-dependence also makes the cities more environmentally sustainable," Sallis added.
(This story has not been edited by NDTV staff and is auto-generated from a syndicated feed.)
["source-ndtv"]