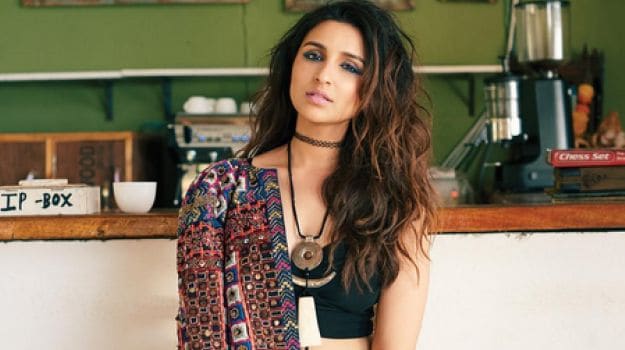 Want to know how Parineeti Chopra lost SO much weight? Scroll down for her diet and fitness regime.
Among all the transformation tales of Bollywood, actress Parineeti Chopra is one of the latest ones. This bindaas actress may have won millions of hearts thanks to her acting talent, but now she's hogging the limelight due to her mind blowing weight loss journey. (And lighting up the screen with her latest song "Jaaneman Aah" with Varun Dhawan for"Dishoom").
Not many actors openly admit to being overweight, but Parineeti Chopra not only accepts it but even talks openly about feeling unfit and overweight. "BEFORE… All my life, I have struggled with how I look, how I feel, and how people looked at me. I was constantly made fun of, but the person I was, I generously laughed with them. Today, many people ask me what triggered the weight loss, did I give in to the 'Bollywood pressure'? To that I say – thank god I became an actor and had that pressure! I am able to achieve what I couldn't achieve otherwise. I feel more confident, I feel at peace, and I feel proud!", Parineeti wrote on her Instagram account, after losing oodles of weight. She added, "Like I always say – if I could do it. So can you".
A photo posted by Parineeti Chopra (@parineetichopra) on Apr 30, 2016 at 10:51pm PDT
Parineeti Chopra's Diet:
Losing weight was not easy for Parineeti, considering her love for food. "I was always thinking about food. So, it took a lot of mental strength to lose all the extra weight", Parineeti had earlier revealed to NDTV. "I thought I would never be able to give up pizza, but I did. I eat everything in limited portions now, but I make it a point to fulfill my cravings".
A photo posted by Parineeti Chopra (@parineetichopra) on Jun 29, 2016 at 7:21am PDT
View image on Twitter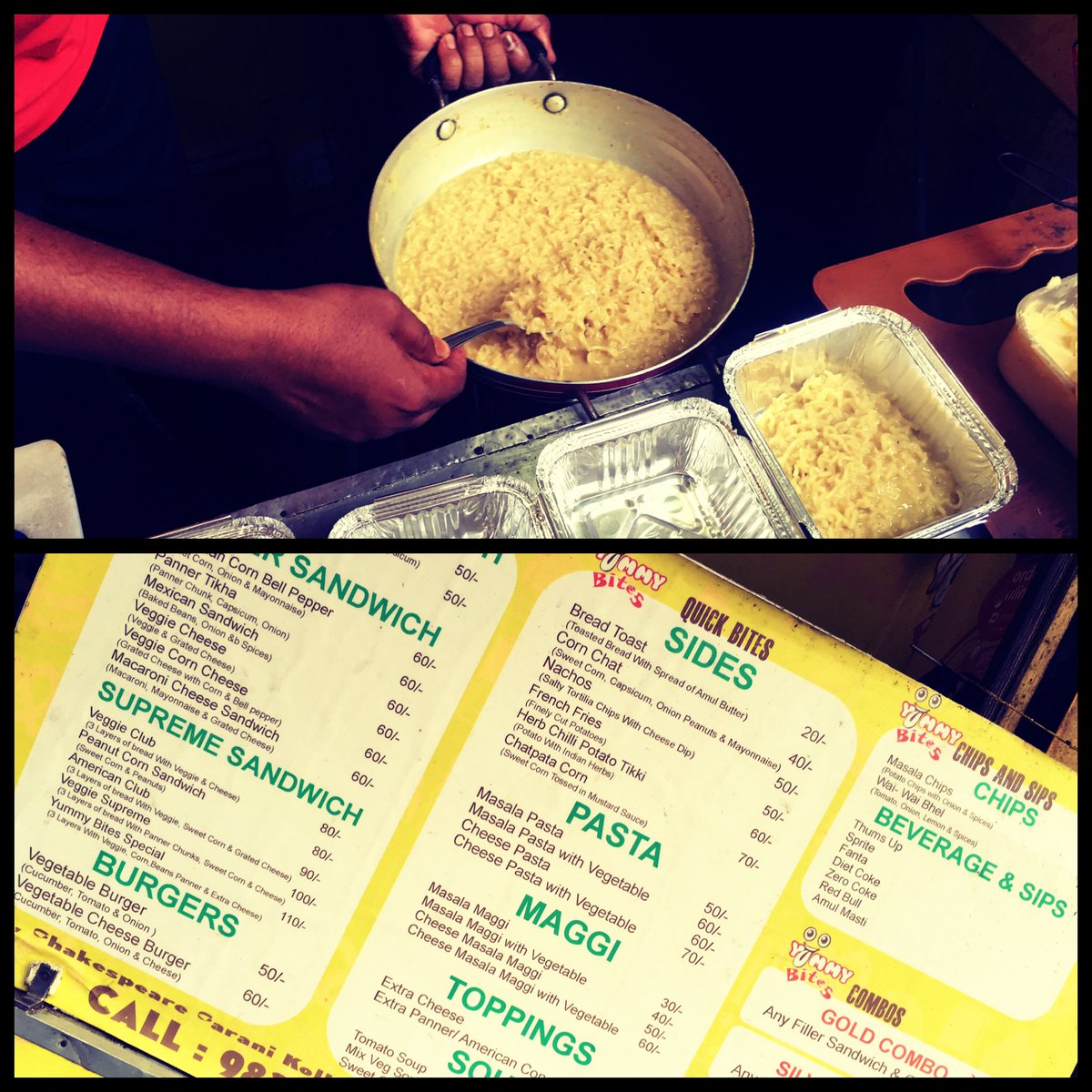 Parineeti Chopra

✔@ParineetiChopra

Anddd its ready!! Not been on the streets for really long! Feel like I'm back in college #Kolkata #MasalaNoodles

268268 Retweets

2,0702,070 likes
"If I indulge in fatty food, I balance it out by either eating a light meal for dinner or burning more calories the next day." Parineeti Chopra says that she gains weight really fast, due to her poor metabolism. Even when she was trying to eat healthy, she was putting on weight. So she got tested for food allergies at an Australian Health Center, and discovered which foods suit her and which don't. She drinks lots of water to stay hydrated, and her ideal breakfast includes brown bread with butter, 2 egg-whites (no yolk), 1 glass of sugar-freemilk, fruit juice (occasionally). She typically eats a salad and brown rice with dal and vegetables for lunch and low fat foods with less oil around 7-8 pm for dinner, plus 1 glass of sugar-free milk.
On 28th June 2016, the Ishaqzaade actress tweeted, "I want to go on a trip, for a month, just to eat!!!" So, what does the actress love to feast on (other than pizza of course)? Parineeti is a big fan of Pooja Dhingra's Le15 Patisserie in Colaba, and recently had an amazing meal at The Reef House, Palm Cove in Queensland, Australia.
View image on Twitter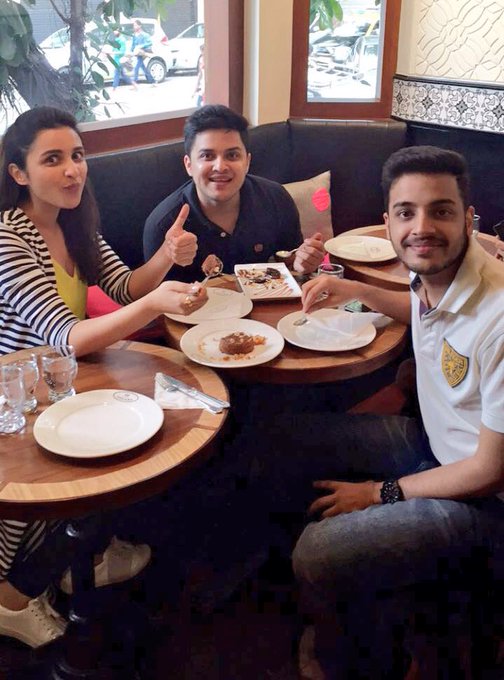 Parineeti Chopra

✔@ParineetiChopra

BEST MEAL EVER!! checkout the amazing @Le15Cafe in Colaba guys !The food is as sweet as the owner 🙂@poojadhingraa

378378 Retweets

4,1924,192 likes
A photo posted by Parineeti Chopra (@parineetichopra) on Feb 24, 2016 at 5:59am PST
Parineeti Chopra's Workout:
Parineeti has never been a fan of the gym, or running on treadmills. The bubbly Hasee Toh Phasee actress has been mixing up her workout routine so she doesn't get bored of doing just one thing. She loves dancing, practising Kalaripayattu (a form or martial arts from Kerala), yoga, meditating and swimming. Pari (as she's lovingly called), hits the gym once in a while, just to create a balance. She believes that it's important to be consistent, stay active and sweat it out. (Hear! hear!)
A photo posted by Parineeti Chopra (@parineetichopra) on Jan 16, 2016 at 7:52am PST
This is the fittest Parineeti Chopra has ever been in her entire life, and she loves it. "I don't check my weight on the weighing scale. As long as my clothes are fitting me and I can wear better clothes, that is the most important thing," Parineeti Chopra told NDTV. Her biggest motivation is the mirror. "Everytime I look at myself, I feel like working harder". Parineeti even created an Internet sensation with her 'Built That Way' photo shoot to celebrate her body and newfound confidence, inspiring women all over the world to embrace a fitter self.
A photo posted by Parineeti Chopra (@parineetichopra) on Dec 9, 2015 at 4:35am PST
Other Link(s):
Pilates Exercises: Is This Bollywood's New Favourite Workout?
Finger Lickin' Vegan
Bollywood stars share their love for Indian sweets
Bollywood's Fitness Secrets: Tips from Top Celebrities
Aamir Khan and Anushka Sharma Among the Hottest Vegetarians
The Inside Scoop: Here's a First Look at the Menu of Shahid's Wedding Celebrations
Be Kind to Animals, Go Vegetarian, Appeals Madhavan
Eat Before Sunset for Healthy Difference: Akshay Kumar
PETA to Present Vegan Chocolate Chickens to Saif-Kareena
I Try to Make Eating Fun for Kids: Karisma Kapoor
For the latest food news, health tips and recipes, like us on Facebook or follow us onTwitter.