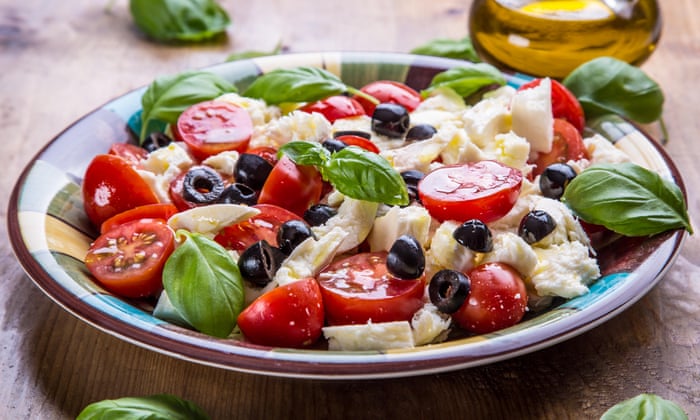 Losing weight is a common new year's resolution. Even when dressed up as a pledge to eat more healthily, it can be tinged with self-loathing. Those pigs in blankets, mince pies and Baileys. Why, oh why? But at least anyone who wants to improve their diet has a fantastic resource to help them. With perfect timing, a US panel of experts in diet, obesity, diabetes, heart disease and food psychology has scrutinised and ranked 40 diets. Its listings, which are produced annually, show which diets are best for short- and long-term weight loss, which are easiest to follow, which you are most likely to stick with – and which are unsafe because they don't supply enough nutrients.
The solution
The winning slot is shared between two understated diets – the DASH diet and the Mediterranean diet. While you might be familiar with the Mediterranean diet, the former is less well known but has been topping the experts' annual best diets leaderboard for eight years. But both – as well as some of the other top 10-ranked diets – have evidence that supports their effectiveness: people who follow them lose weight and reduce their risk of high blood pressure, diabetes and probably other conditions, too.
DASH was invented by the US National Heart, Lung and Blood Institute and promotes six to eight servings of grains, four to five of vegetables or fruits, six of lean meat (chicken or fish), nuts or seeds, and two to three servings of fats. Each serving is small; for example, 1oz (28gm) of meat or 1 teaspoon of vegetable oil. Sodium is capped at around half a teaspoon. Studies show that the diet, particularly when accompanied by exercise, reduces weight and blood pressure. The experts say it is easy to follow and you will feel full on it.
The Mediterranean diet, full of fruits, vegetables, whole grains, olive oil, fish, nuts, poultry, eggs, and cheese and yogurt in moderation, is similar to DASH, but without the specific serving restrictions. Some studies show weight reductionwhile others are equivocal, but a Mediterranean diet is also thought to protect against diabetes and heart disease. It is also easy and even joyful to follow. Overall, the best-ranked diets are not too restrictive. So the Flexitarian diet – vegetarianism with the occasional addition of meat – scores more highly than a vegan diet. The WHOLE30 diet is ranked with the raw food diet as the least healthy – both are too restrictive to be the "best diet" for anyone.
["source=theguardian"]