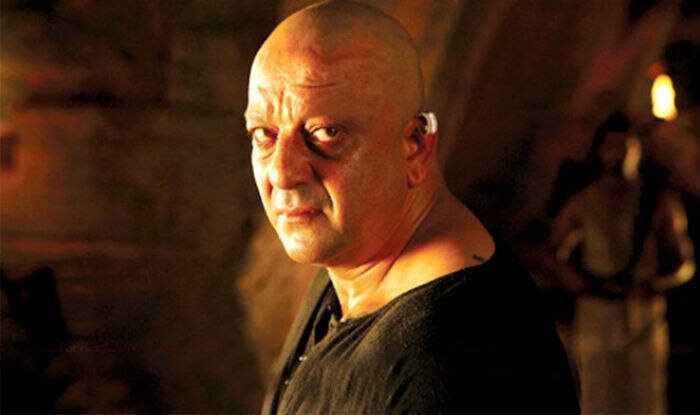 Thick, healthy hair is one thing every man would like to have as long as possible. An abundance of hair on the head is not only considered attractive but it also signifies good health and youthfulness. However, due to our stressful lifestyle, the lowering nutrition level in our diet, flawed genes and many other reasons, most of the men are facing the issue of hair fall. Hair loss or hair fall is one of the most common problems faced by men across the world. And men would do anything to stop the hair fall but sometimes, despite our best efforts, it seems like a lost battle. Losing 100 hair strands every day is normal but is you feel that you are losing more hair then, you need to take action soon. Here are some easy tips you could follow to prevent hair fall and get strong, healthy hair. (ALSO READ How to increase sperm count naturally: Eat these 11 food items to improve male potency)
1. Massage your scalp
Massaging your scalp regularly with lukewarm oil will improve blood circulation in the scalp and stimulate the hair follicles. It is also a great treatment for scalp infection and dandruff. You can use almond oil, coconut oil or sesame oil for massaging. You can also mix coconut oil and almond oil for maximise the effect.
2. Have a healthy lifestyle
Stress is one of the major contributors to hair loss and almost every other disease, so it is very important to have a healthy lifestyle. The stress hormones, epinephrine and cortisol, interfere with the natural growth of hair. Although you cannot eliminate stress from your life, there are several ways to relax your mind and stay calm and happy like practising yoga, working out and meditating. You can also try yogic breathing technique to calm your mind. Other habits that have a negative effect on your hair are drinking alcohol and smoking. Try to decrease the amount of alcohol you consume and avoid smoking as these habits can slow down hair growth. (ALSO SEE How to get fair skin naturally: 13 natural home remedies and face packs to get flawless and fair skin)
3. Have a clean diet
Balding or not, eating healthy, balanced diet is essential for your overall health. Eat fresh fruits and vegetables to promote healthy hair growth. Food rich in iron, zinc, proteins and omega three fatty acids will help your hair healthier. These foods will also improve blood circulation in your scalp and promote hair growth.
4. Garlic juice
Garlic can be considered as a miracle food. It is one of the best home remedies for hair fall. You will have to extract the garlic juice and apply it on the scalp using a cotton ball. Leave it on your scalp overnight and then wash it off the next morning using a mild shampoo. Rich in zinc and calcium, garlic juice will make your hair healthy. (ALSO READ Home remedies for acidity: Try these 11 easy ways for quick relief from acidity)
5. Onion Juice
Onion is another home remedy for hair loss. The antibacterial properties of onion will fight the scalp infection. Onion is also rich in sulphur content, which improves circulation of blood to the scalp and stimulates hair follicles. It controls hair fall and promotes hair growth. All you need to do is extract onion juice by grinding it in a mixer and squeezing out the juice. Now apply the juice on your scalp using a cotton ball. Leave it on for about 30 minutes and the wash your hair with a mild shampoo. Do this once and week and you will soon see the difference.
6. Aloe vera
Aloe vera gel is great for your skin and hair. Cut open a stalk and apply the gel directly on your hair. Wash it off after some time. Applying aloe vera gel will treat scalp infection and hair loss. You can also mix coconut oil with aloe vera gel to make it more effective. (ALSO SEE Home remedies for acne: 7 most effective ways to get rid of acne and clear your skin using home remedies)
7. Coconut milk
Coconut milk is rich in minerals, proteins and essential fats. It reduces hair fall and promotes hair growth. It makes your hair healthier and reduces breakage of hair. Take 1 cup of coconut milk and massage it into your scalp. Apply the coconut milk till the tip of your hair. Leave it on for around 20 minutes and then wash it off with cold water and a mild shampoo. The coconut milk will leave your hair healthier and shiny. It also has antibacterial properties and will protect against any hair damage.
8. Amla juice/powder
Amla or Indian Gooseberry is rich in antioxidants, vitamin C and has exfoliating properties. Amla is an excellent home remedy for hair loss. Eat amla to make your hair strong and healthy. You can also apply it your hair to prevent premature greying and to promote hair growth. You will need amla powder if you want to apply it on your hair. Take half a cup of amla powder and mix lime juice to make a paste. Apply it on your scalp and hair and leave it for half an hour. Wear a cap, so that the paste doesn't get dried. (ALSO READ Home remedies for hair loss: 6 effective tips to stop hair fall and boost hair growth)
9. Green tea
Massaging your scalp with green tea will also help in controlling hair fall. Boil one cup of water and brew two tea bags. Let it cool and then apply it to your scalp and hair. Leave it on for an hour and then wash your hair with cold water. (ALSO SEE Home remedies for cold: Natural remedies for treating common cold)
10. Neem paste
Neem has antibacterial properties and fights off scalp infection. It also helps your hair to grow strong. Make a paste from neem leaves and add in olive oil and honey. Apply this paste on your scalp. Keep it for about 20 minutes and then wash it off with normal water. It will leave your hair stronger and healthy.
Published Date: January 1, 2017 3:30 PM IST | Updated Date: January 1, 2017 3:32 PM IST
comment
 ["source-ndtv"]